SYDNEY.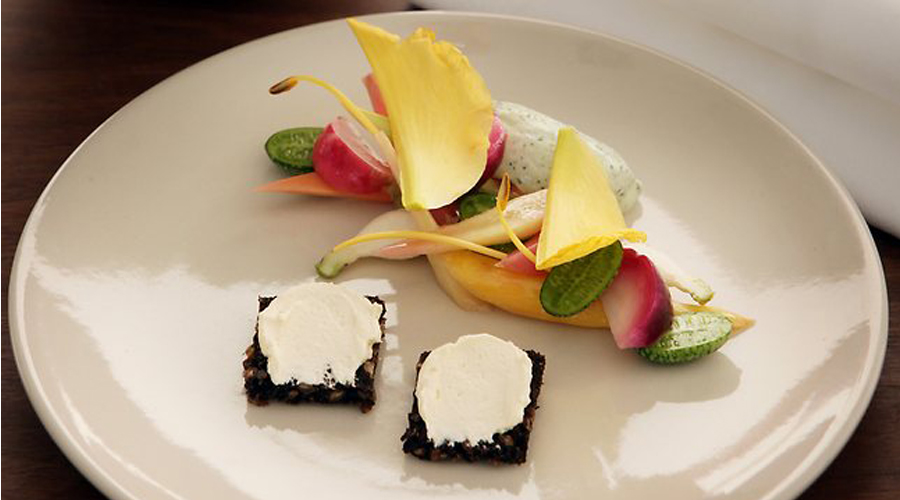 Sydney: Sixpenny.
We get the inside word on a Sydney restaurant that's garnering rave reviews across the ditch.
Sixpenny
83 Percival Rd
Stanmore
(+61) 02 9572 6666
www.sixpenny.com.au
It's been a busy few months for Sydney restaurants with a number of new restaurants opening, notable among which are Kitchen by Mike, Apollo and Chiswick. The pick of the new openings however, has to be Sixpenny. It's situated in Stanmore, in the Inner West, a suburb not usually associated with fine cuisine, but it is well worth the journey – and not just for the confusion of the taxi driver trying to find the street. It's got a very different vibe from the city or Eastern suburb's restaurants with a younger crowd not there to be seen, but purely there for the gastronomic experience. There are only nine tables in a chic modern wood dominated dining room so I suggest you make a booking before you depart New Zealand.
Choose from a six or eight course degustation dinner which changes nightly depending on the availability of fresh daily ingredients sourced from their backyard and local NSW farms. We went with the six courses, which on reflection was wise; after showing enthusiasm for the rye sourdough bread to the chef who delivered it to the table, we were offered two extra courses throughout the night. The food is truly inventive and fresh without being fussy or overly complicated. The riff on cheese and onions and Coorong Hanger steak, smoky cabbage and mustard leaves were two of the standouts of our meal. It's also good for experimenting with local wines as the wine list is heavy on NSW wineries. Book early and go soon – it's receiving unanimously rave reviews from Sydney restaurant critics and if it continues its early promise it will soon join the power roster of Sydney's best restaurants.
Open for dinner Wednesday – Saturday and weekend lunches.
Tweet
Pin It