SYDNEY.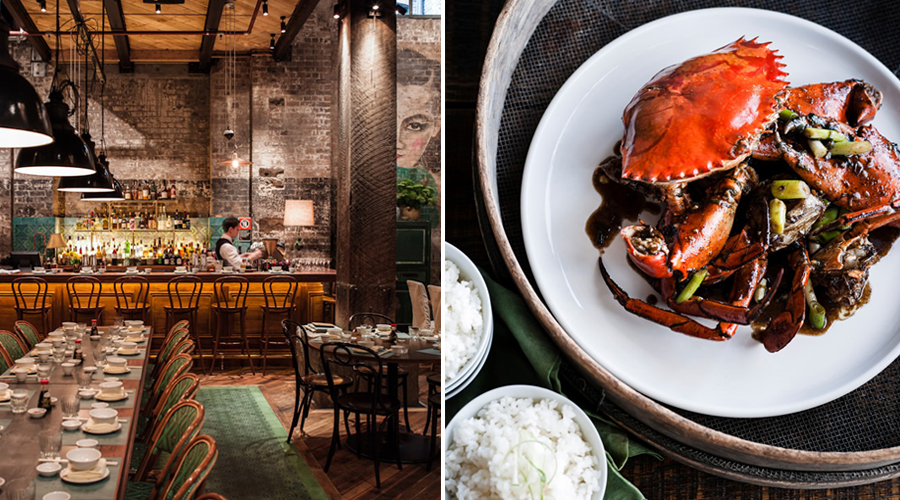 Mr Wong.
Sydney's hottest Cantonese establishment Mr Wong is sure to leave a lasting impression.
Mr Wong
3 Bridge Lane
CBD
(+61) 2 9240 3000
www.merivale.com.au/mrwong
New kid on the gastronomy block Mr Wong fulfills Sydney's current obsession will all things Asian. Located down a discrete alleyway at the base of the Establishment Hotel, Mr Wong is an enormous 240-seat Cantonese restaurant. By day they serve up a large selection of exceptional dim sum created by chef Eric Koh (formerly from the wildly successful Hakkasan in London), who is reacquainting locals with the delicate art of truly magical dim sums. Come evening the menu shifts to more classic dishes. Any self-respecting fan of Chinese food should not pass up the Peking duck, served with the essential accompaniment of pancakes, sauce, spring onions and cucumber, or the deep-fried mud crab with spicy salt – which took us a good 45 minutes to devour every delectable sweet piece of flesh.
The interior is smart and sophisticated, and as such it attracts large crowds of glamorous Sydney-siders. But be warned, despite its size, Mr Wong fills up quickly, and with no bookings accepted for groups less than six, you might be waiting at the bar for your table.
Tweet
Pin It