SYDNEY.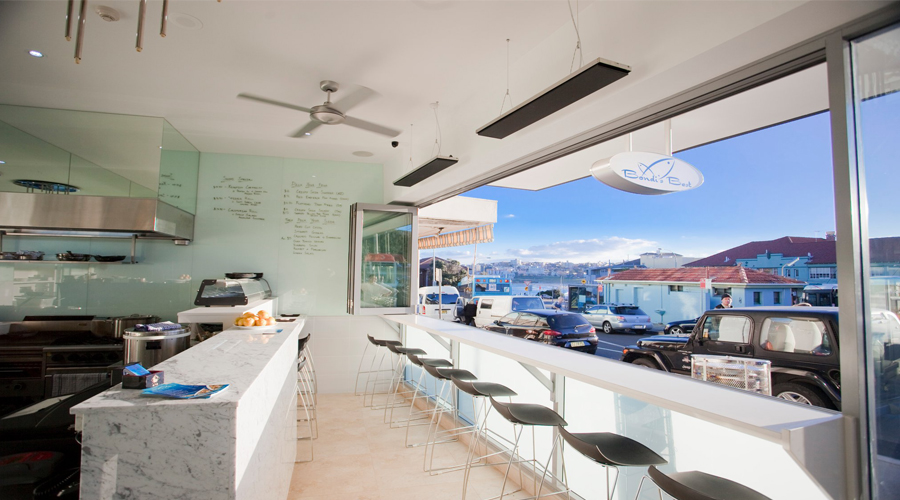 Bondi's Best.
Relax and indulge in a simple meal of fish and chips while overlooking Bondi Beach.
Bondi's Best
39-53 Campbell Parade
North Bondi
(+61) 2 9300 9886
www.bondisbest.com.au
North Bondi's best kept secret Bondi's Best is a modern take on the local fish and chip shop. There is nothing quite like it Sydney – if you're lucky enough to get a table outside, you can sit drinking well-priced chardonnay and feast on an array of seafood, while overlooking the views of Bondi Beach for around $50 per head. The owner, who has trained under some of the best chefs in Sydney, has taken a relaxed approach to eating and eating well, without the massive price that comes with many restaurants in this town. And, if you're charming enough, he might even throw in a side of fries and offer you a shot of vodka 'on the house' before sending you on your way – now that's service.
Tweet
Pin It