SYDNEY.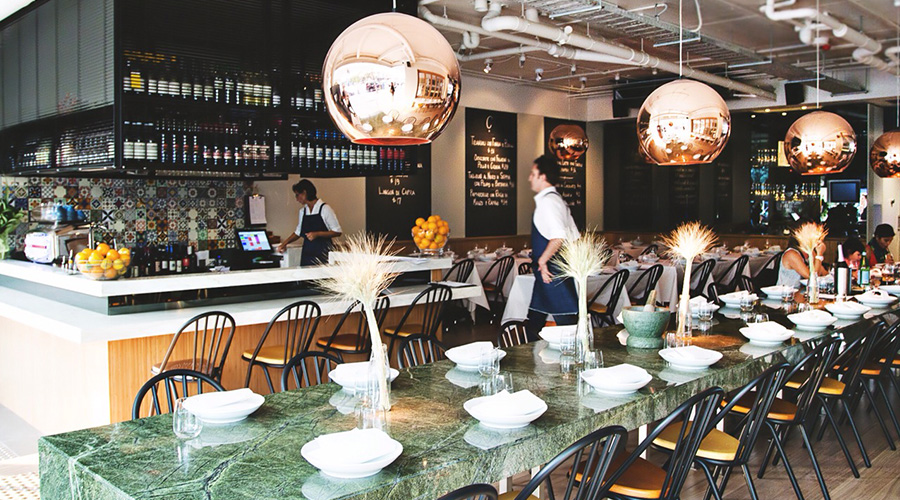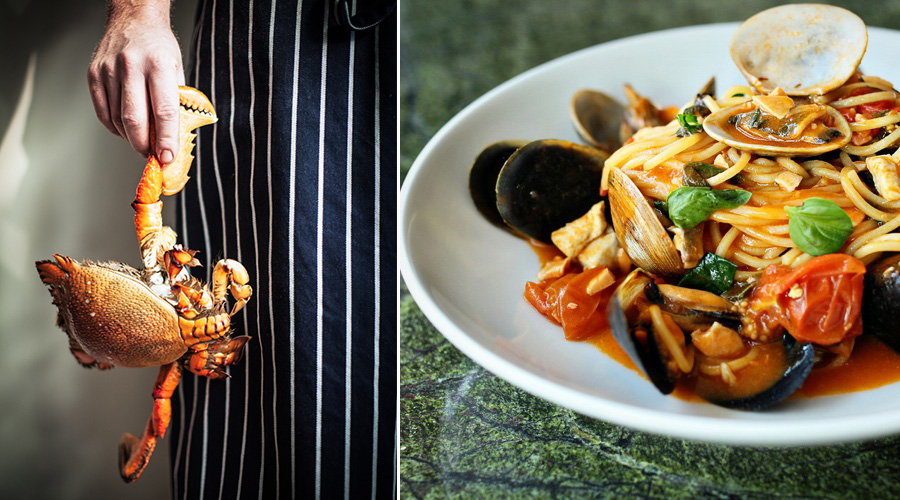 A Tavola Bondi.
Serving up Italian hospitality for lunch and dinner, this hot spot is drawing in both visitors and locals alike.
A Tavola
Shop 2 / 75-79 Hall Street
Bondi Beach
+61 2 9130 1246
www.atavola.com.au
A Tavola wouldn't be A Tavola without the tavola. When the A Tavola in Darlinghurst was first opened years ago, the long, green serpentine marble communal table running the length of the front room became the focal point and the place to be. In a similar fashion, a handsome marble table takes pride of place in the new A Tavola in Bondi.
At A Tavola the menu is only written once the chef's made the pasta of the day so guided by the wide, flat ribbons of fresh pasta drying in front of the open kitchen, order the pappardelle. With the lovely elasticity and absorbability you only get with freshly made pasta, any of the sauces go down a treat. Just remember to save room for the cremina – a coffee cup of lush, layered chocolate, hazelnut, Italian nougat and salted caramel ice-cream.
Tweet
Pin It