MELBOURNE.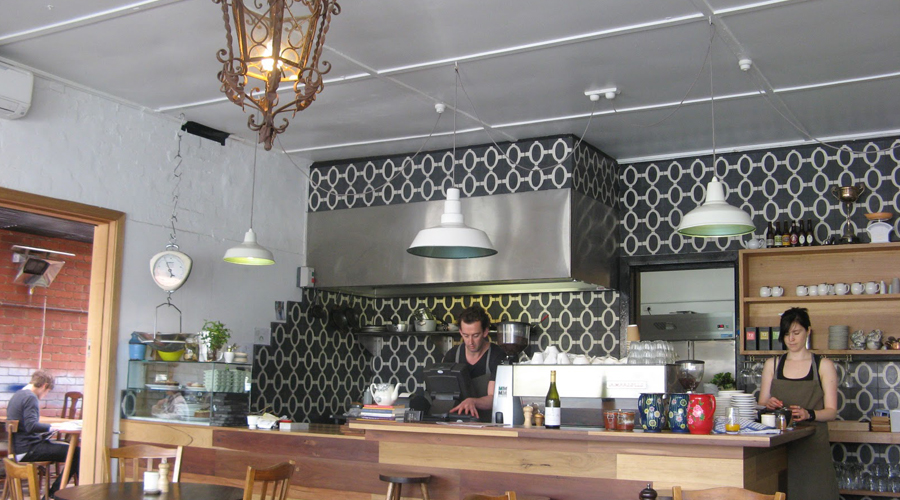 Pope Joan.
Visit Pope Joan for breakfast, lunch and one of the best tasting Bloody Mary's around.
Pope Joan
77/79 Nicholson Street
Brunswick East
(+61) 3 9388 8858
www.popejoan.com.au
Another popular Melbourne haunt is Pope Joan. A Bloody Mary to ease the previous night's whisky-quease is first up. Herb salt, vodka and chilled tomato juice combined with the ideal amount of spice are the hair of the dog superheroes. Encouraged by alcohol as I often am, I smashed poached eggs, falafels, zucchini, smoked tomato aioli and pine nuts.  Miffed as I was that the waitress did not agree that courgette was the vegetable name, I felt this was an excellent piece of decision-making. Overall the dish was an epic chain reaction of textures: gooey egg, dense falafel, unctuous zucchini, thick aioli and those smooth nuts. You know a dish is a success when you are reminded of how spectacular small ingredients can be and in this circumstance it was the pine nut. That buttery, woody fellow has since been scattered in an all matter of places in my cooking that it probably does not belong.
Tweet
Pin It