MELBOURNE.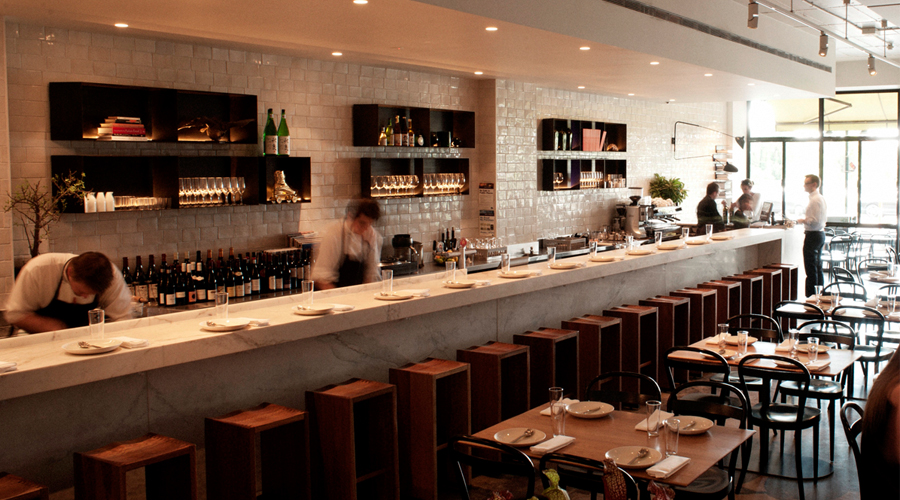 Golden Fields.
See for yourself what all the Andrew McConnell hype is about by dining at his all-day eatery, Golden Fields.
Golden Fields
157 Fitzroy St
St Kilda
(+61) 3 9525 4488
www.goldenfields.com.au
Golden Fields has poked its head up in Saint Kilda, much to the delight of locals, who were flocking there when we arrived for the second meal of the night. We chose a communal table where we could appreciate the clean, uncluttered styling of the restaurant. With great staff, Golden Fields definitely receives the best service award.
Golden Field's freshly shucked oysters had a terrific name; Moonlight Flat Clair De Lune - so how could we say no?  Even better than the name of the oysters was the dry Chablis we washed them down with – this was the combo that finally made me feel I was getting the Melbourne experience.
Golden Field's menu had a Japanese feel to it; clean flavours, simply prepared with a European twist. For example, twice cooked duck, steamed bread, vinegar and plum sauces – or smoked tuna with oyster cream, apple vinaigrette and fennel pollen. It was here that we sniffed out the top dish of our Melbourne getaway: slow roast salt pork, crackling, pickle cabbage and tamarind. If I had to sum up Golden Fields simply, it would be "attention to detail" – food, service and décor were all perfectly put together.
Tweet
Pin It