MELBOURNE.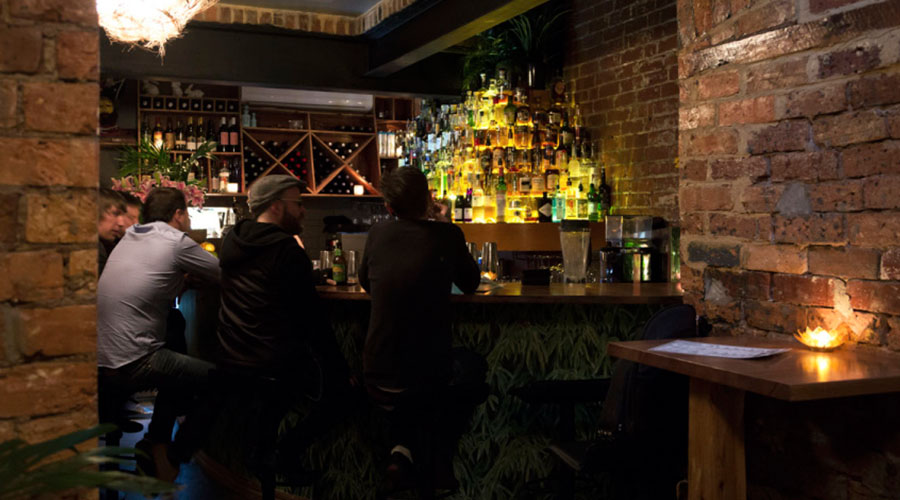 Boston Sub / Jungle Boy.
Melbourne's new secret speakeasy…
Boston Sub
Chapel Street
Melbourne
03 9939 9038
www.bostonsub.com.au
As if Poutine, American style subs and cocktails weren't reason enough to go to a bar, here's another reason — it's a secret. A hidden cocktail bar through the doorway of what I initially thought was a freezer oozes quirkiness and transports me back to the many a-door I may have knocked on in NYC trying to get into extremely efficiently hidden bars. The temperature is above zero (it's not actually a freezer) and the cocktails are well shaken. The décor is tropical and dense with greenery. The Lychee and rosewater daiquiri is my poison of choice. There's not much more to say, it's a secret bar, go hither.
Tweet
Pin It