LAS VEGAS.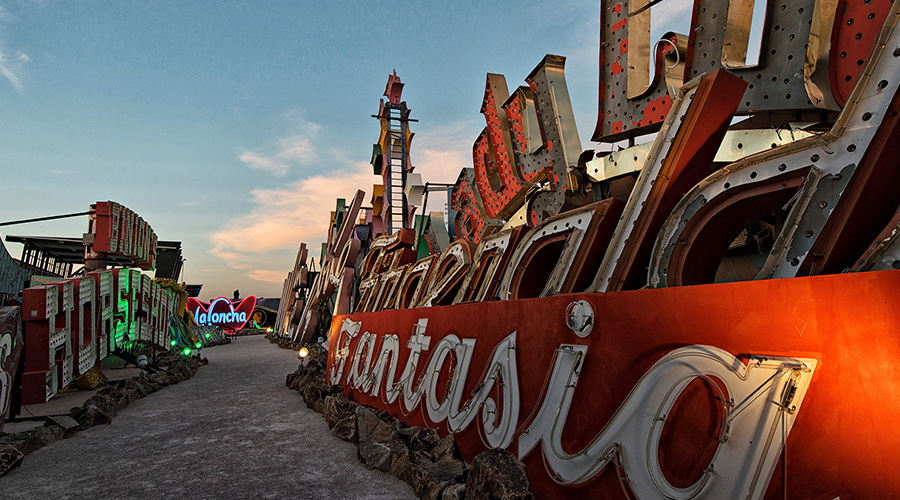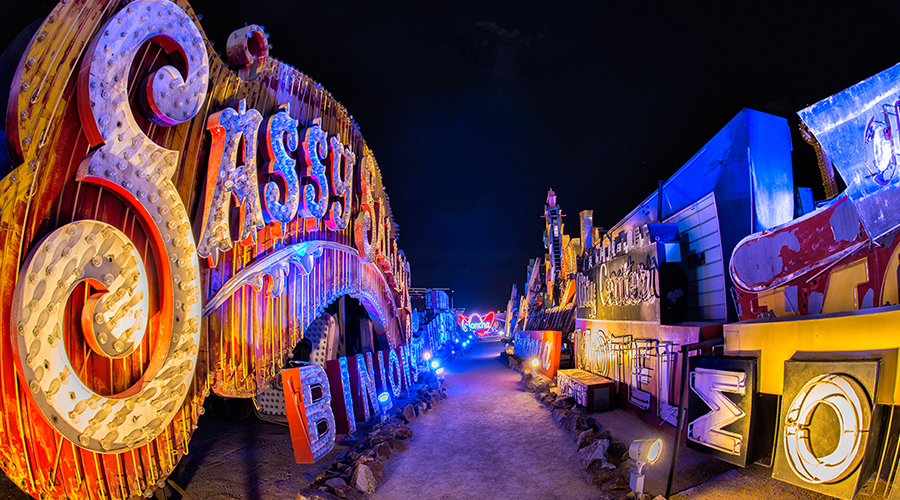 The Neon Museum.
This outdoor museum — home to old Vegas' salvaged neon signs from the 50s — is a typophile's dream and unexpected cultural gem in the City of Sin.
Neon Museum
770 N Las Vegas Blvd
Old Town
www.neonmuseum.org
When curating your to-do list for a trip to Vegas, visiting a museum is likely not going to take out the top spot. Relegated to a position that comes somewhere after copious, Martini-fuelled hands of Black Jack, Wet Republic pool parties, Calvin Harris DJ sets at Omnia, watching the Bellagio fountain move in time to Faith Hill's This Kiss, and general all-night debauchery, those with a cultural inclination might like to consider The Neon Museum.
The outdoor area serves as a boneyard for the original signs that once lit up The Strip back in the 50s when the Rat Pack's reigned supreme. The iconic signs are stacked up around the lot in various states; some sit in disrepair having just been acquired by the not-for-profit organisation while others have been restored to their fully-functioning original glory. Considering the fact that each font was created by hand, and each light bulb separately serviced, whether you're into typography or not, you can't only appreciate the creative legacy these creations have left behind.
So if you find the wherewithal outside of your action-packed Sin City agenda — personally, I had to dig deep — pencil in a couple of hours to look around this unique archive of outlandish casino signage. It's well worth the 40 minutes standing under the desert sun to hear about the whimsical Vegas of yesteryear.
Tweet
Pin It