HAWAII.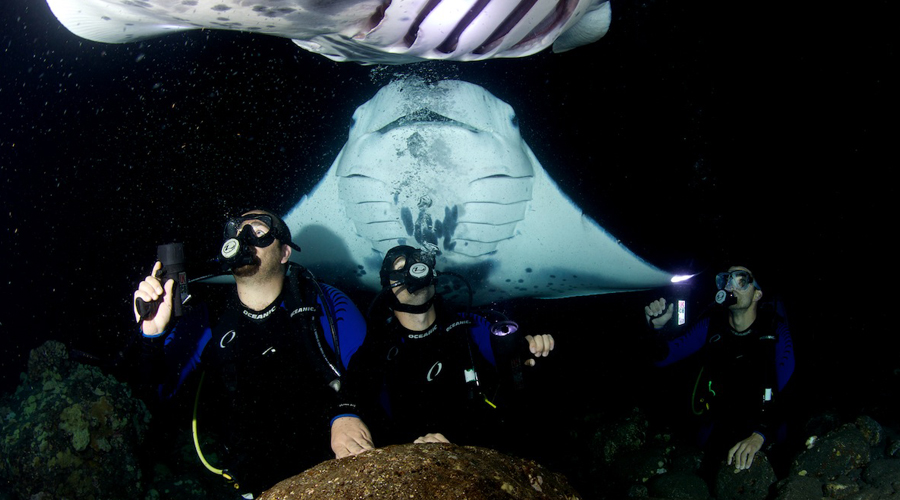 Manta Ray Dive.
Spend an evening under the sea with one of the underwater world's most majestic creatures – the Manta ray.
Manta Ray Dive
Kona-Kohala, Island of Hawaii
www.konahonudivers.com
Rated one of the best night dives in the world, this is an incredible, almost otherworldly, experience. Dive companies use bright lights to gather a plankton buffet, which in turn attracts the manta rays. You'll sit on the bottom of the reef floor, watching the majestic creatures twist and somersault above you. It's suitable for newly certified open water divers, and it's worth getting your licence just for this.
Tweet
Pin It