UTAH.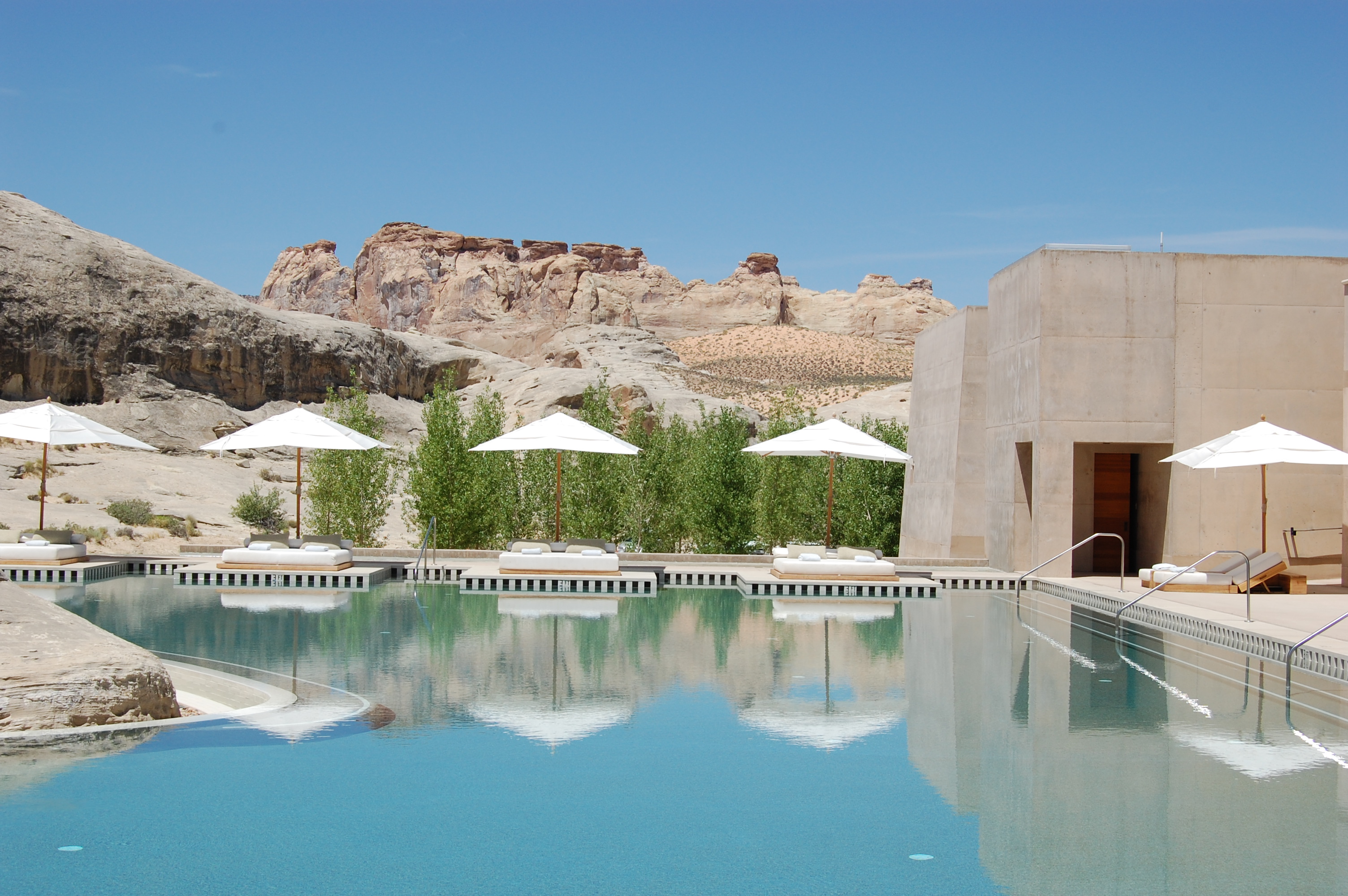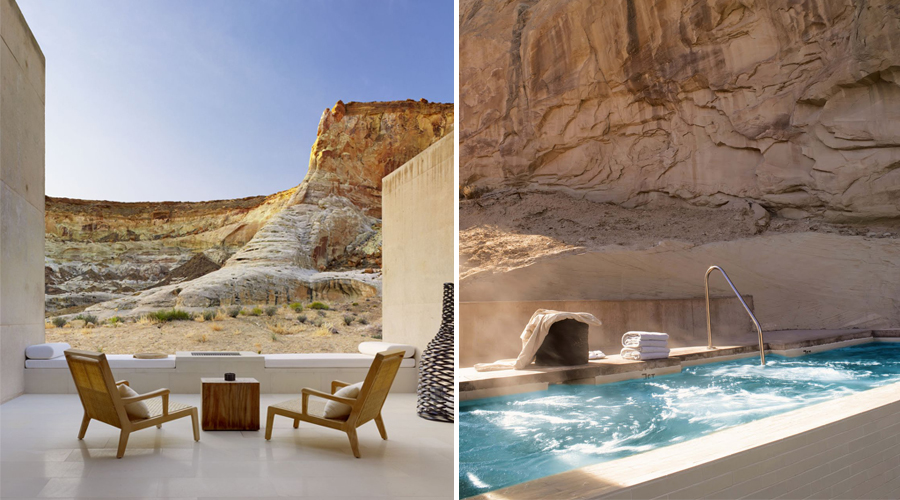 Amangiri.
The newest outpost of Aman Resorts arrives in Southern Utah.
Amangiri
1 Kayenta Road
Canyon Point
(1) 435 675 3999
www.amanresorts.com
Amidst the starkly beautiful desert scenery of Utah's canyon country lies an Aman resort like no other – the Amangiri. Offering guests unprecedented access to the dramatic Four Corners region – the only place in the U.S. where four states meet, along with the neighbouring must-visit Grand Canyon. Set on 243 hectares of dramatic splendour, the resort is tucked discretely into a protected valley affording sweeping views towards the Grand Staircase – this is where the seriously well-heeled come to rest and rejuvenate. Built around a swimming pool with spectacular views, the resort blends into its dramatic surrounds where deep canyons and towering plateaus accentuate the rawness of the landscape. The rooms are strikingly beautiful, complete with every luxury we've come to expect from an Aman Resort, and with only 34 rooms on offer, the Amangiri delivers serenity and the promise that you'll never have to commit to a desperate dash for the pool loungers. Not that you actually need to worry about that – the majority of rooms come complete with their own pool, one of which is 20 meters long.
The spa – a destination in itself, reflects the elements of the Navajo culture and its traditional healing methods, while there's the usual Pilates and Yoga pavilions, along with a hydrotherapy and flotation room. To fully appreciate the surreal surroundings, the resort also offers hot air ballooning, horse back treks and helicopter rides. There are even hiking guides at the ready to take keen walkers around the Hoodoo and Coyote trails and to give expert advice in the art of fly fishing.
An inspiring place in which to unwind and reconnect with the environment.
Tweet
Pin It