TULUM.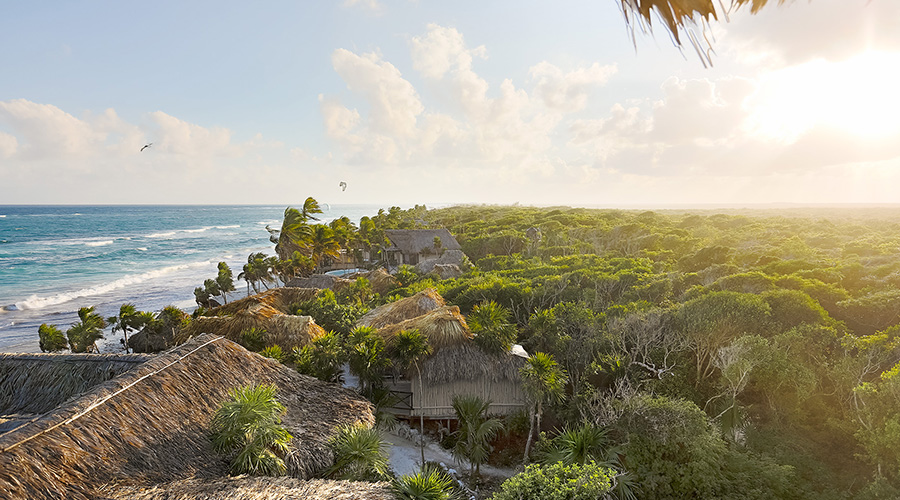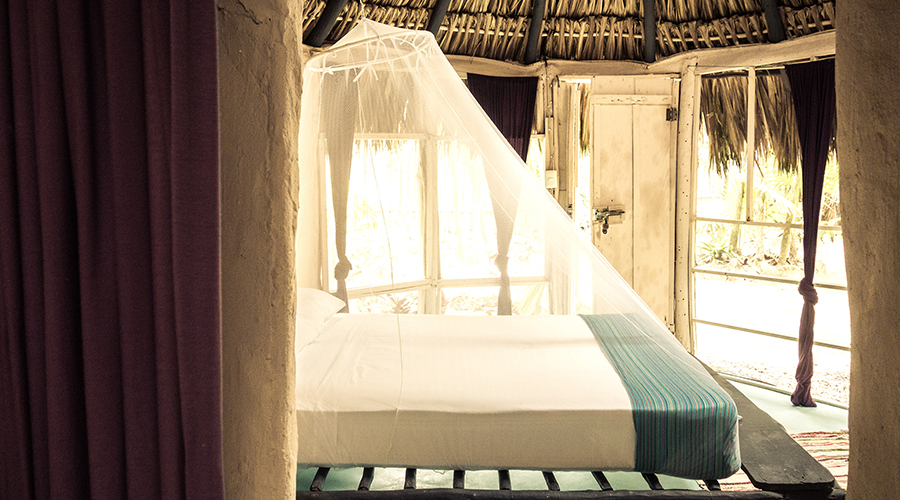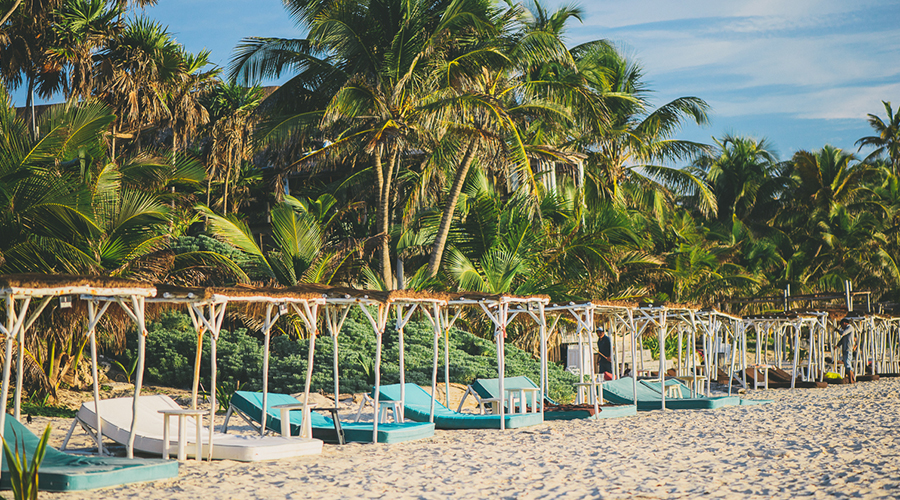 The Papaya Playa Project.
Embrace your inner hippy at this pop up eco resort.
Km 4.5 Carretera Tulum-Boca Paila
Tulum
www.papayaplayaproject.com
My final stop in Mexico, Tulum. With our somewhat virtuous attempt at 'reconnecting with nature' we arrived from Playa in just 45 minutes at The Papaya Playa Project. The creators refer to this pop-up eco hotel as a 'communal playground'.Part of the Design Hotel group, the cabanas are located beachfront on a site formally owned by a set of luxury hotels that were abandoned in the financial crisis. The cabanas have limited power i.e. no air con or TV and (relatively) clean running water. Initially we are wary of our 'back to basics' abode but you soon see why you lose the need for creature comforts. The water is as calm as a lake and scenery (whichever way you want to look at it) is pretty fabulous. Home to a number of South American tourists in transit, biding time, working to live by day and living the life by night, this is the place to embrace your 'inner hippy' and unwind.
Tweet
Pin It