NEW YORK.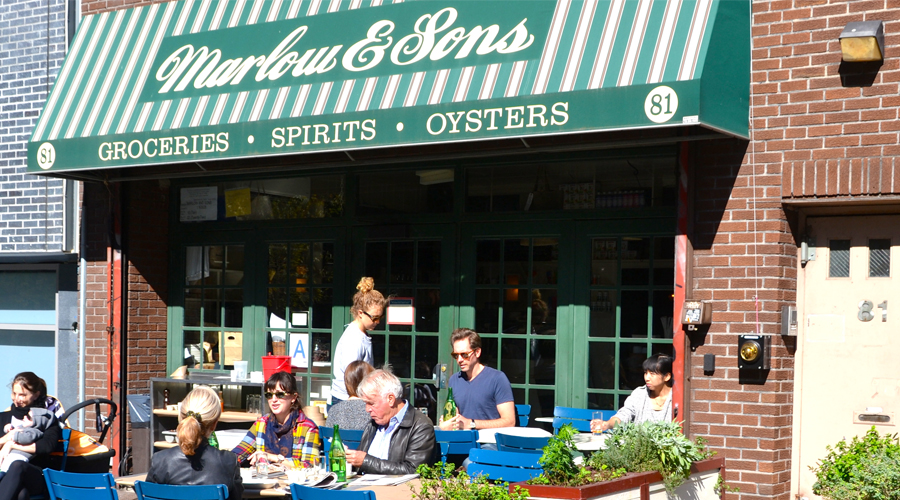 Marlow & Sons.
Cross the Williamsburg Bridge and arrive at this little gem.
Marlow & Sons
81 Broadway, Brooklyn, NY 11249
Williamsburg
+1 718- 384-1441

Marlow and Sons is super accessible from the city- just a stroll or bike ride over the Williamsburg Bridge if you're on the Lower East Side as this is just at the base on the Brooklyn side.  They're always playing good music and the staff are friendly and knowledgeable about the farm to table offerings.  There are a couple of staples on the small menu as well as about three or four specials that change daily.  It's a good spot for a casual beer and great for a small celebration or a social catch up.
Tweet
Pin It