NEW YORK.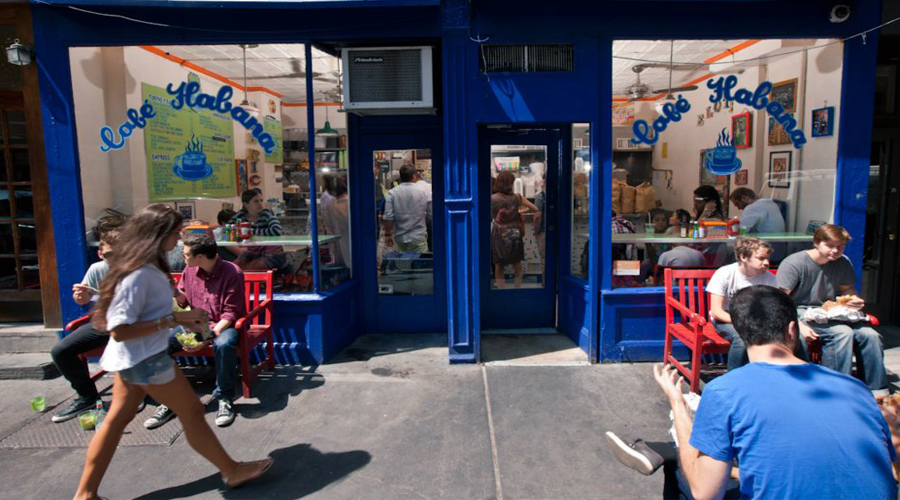 Café Habana.
Renowned for their Mexican-style corn, you cant resist this popular cafe.
Café Habana
17 Prince Street & 229 Elizabeth St
Nolita
(001) 212 625-2001
www.cafehabana.com
Seriously good homestyle Mexican- Cuban cooking. Quesadillas, cuban sandwiches and the best grilled corn ever. Smothered in mayonnaise, sprinkled with cayenne and chili powder and grated cotijo cheese and finished with a squeeze of lime. Café Habana's corn is the tastiest combination of smoky sweet, spicy, tangyness in one mouthful your likely to ever experience. It's also an excellent spot to pull up at the bar order a margarita or mojito and watch the plethora of insanely hot and hip folks killing time waiting for their next modeling go-see.
Tweet
Pin It