BAJA CALIFORNIA SUR.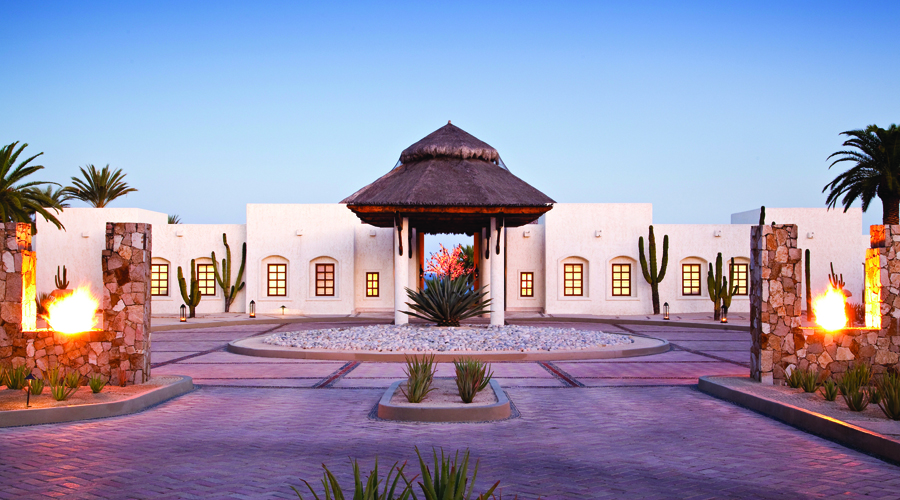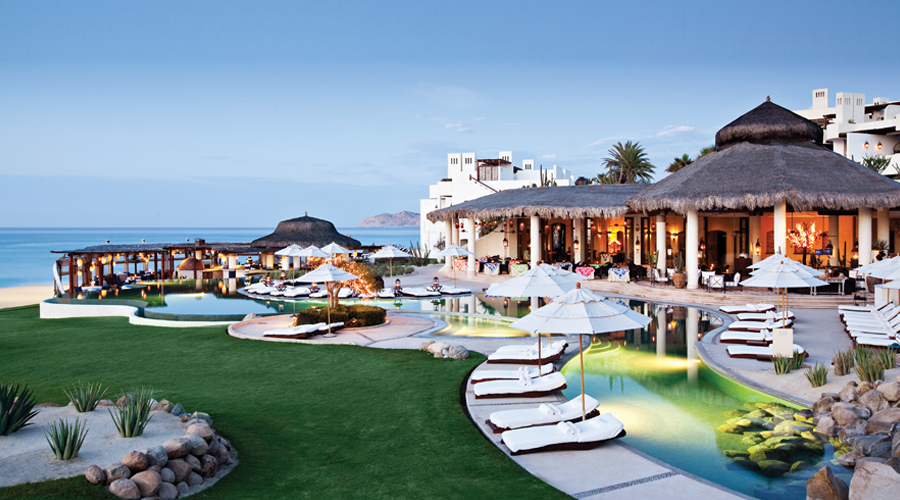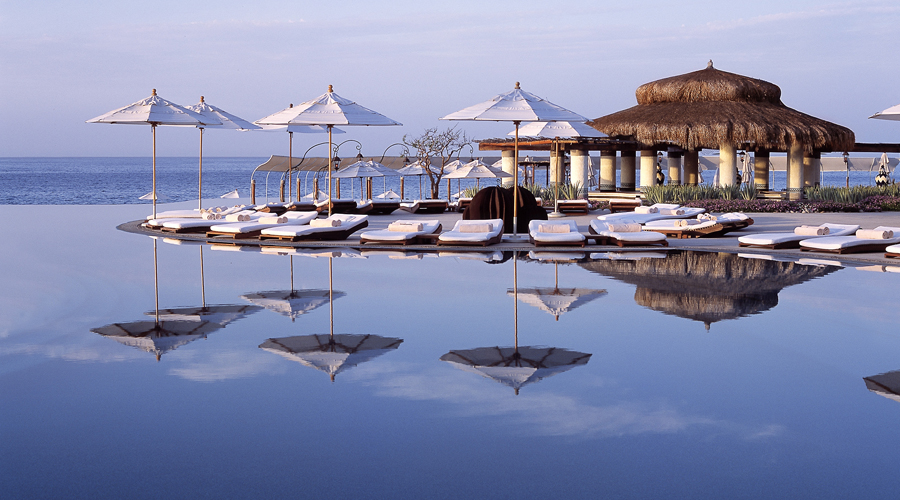 Las Ventanas Al Paraiso.
The absolute epitome of luxury escapism. Prepare to be swept away…
Las Ventanas al Paraiso
Carr. Transpeninsular Km 19.5, San Jose del Cabo Centro, 23400
Cabo San Lucas
www.rosewoodhotels.com
Since first opening its doors in 1997, Las Ventanas al Paraiso has lead the way in ensuring Mexico's elevated status as a world-class holiday destination. It's a resort that sets the benchmark for defining what true luxury travel should be. The long term prognosis is that no hotel will likely ever live up to the same expectations again. It's really that good.
Positioned to take in the expansive Pacific Coast horizon, the five-star resort consists of various clusters of Spanish-style white plaster buildings interconnected by a mysterious underground tunnel network. From below the ground their legions of staff go about their daily business in a manor that is completely unobtrusive, yet enables them to always be at the ready. My first experience with this subterranean activity was from the pool, where I watched a white clad staff member miraculously appear upon the expertly manicured lawn through a trap door in the ground, and sashay over to give me fresh towels realising I was just about done with my dip. How on earth they predicted that I was about to disembark is still beyond me.
Intuitive service is something they take very seriously at Las Ventanas. And while these bold statements maybe something that big hotels bandy about with ease, here it actually happens – without you even realising it. Just when you're feeling a little parched from the heat, out of nowhere emerges an ice cold bucket of mineral water. Reading your book and thinking that the words are a little blurry? Before you know it someone is cleaning your lenses for you. They really are mind readers.
The intuition extends into the restaurant and bar too. Yes, there is an extensive menu available to suit any tastes, but at Las Ventanas they really don't want you to worry too much about making any decisions at all. Instead they're just as happy to ask a few casual  questions, such as do you like chilli? What about clams? You're soon devouring a plate full of utterly delectable raw chocolate clams marinated in chilli and lime. This is what heaven had better be like.
After an exhausting afternoon relaxing poolside and taking in the view, one retires to one's suite for a late afternoon siesta. This is best preceded by a few cheeky sips of smooth-as silk-tequila, which come complimentary in the room and is served with an array of suitable accompaniments – chocolate, chilli, spiced nuts (no salt and lemon in sight).
Some of the 83 suites feature a plunge pool on the balcony and a private roof top terrace, from where you can recline in total privacy while taking in the expansive view. Travel here between November and April comes with the no-extra-charge bonus of daily whale watching, mere meters from
the shoreline.
If you ever find yourself pondering a visit to Mexico, then I cannot recommend enough this exceptional resort. Just don't blame me when your hotel expectations have changed forever more.
Tweet
Pin It