TOKYO.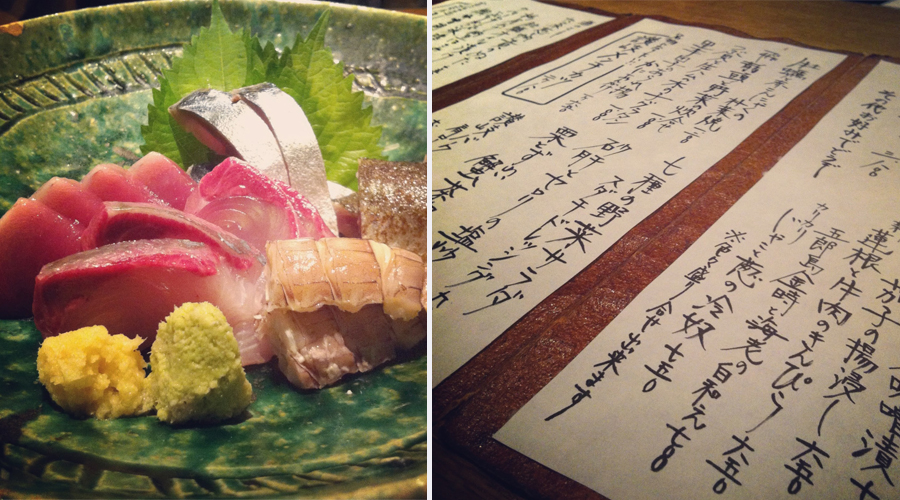 Kotaro.
Dining at a traditional Izakaya in Japan is a sure-fire way to feel like a local, and Kotaro is no exception.
Kotaro
28-2 Sakuragaoka-cho
Shibuya
www.ameblo.jp/kotaro-info/
Dine like a Tokyoite: eat at an izakaya. Kotaro is a kappo ryori-style izakaya which is a favourite of local food writers and sake professionals. Since its opening three years ago, it has built a solid reputation for its excellent washoku dishes made with well-sourced seasonal produce. The owner/chef, Kotaro Hayashi, adheres to a slow food approach: he utilises the produce of small regional farmers and food purveyors, and even closes the izakaya once a season so that he and his staff can take part in the planting and harvesting of the crops they use. Reserve a counter seat and watch your dinner being prepared in the open kitchen as you sip a sake from their outstanding selection – all jizake (small brewery 'pure rice' sake) that you won't find outside of Japan. Make sure to order the udon, Kotaro-san makes and cuts it himself each night.
Tweet
Pin It