SYDNEY.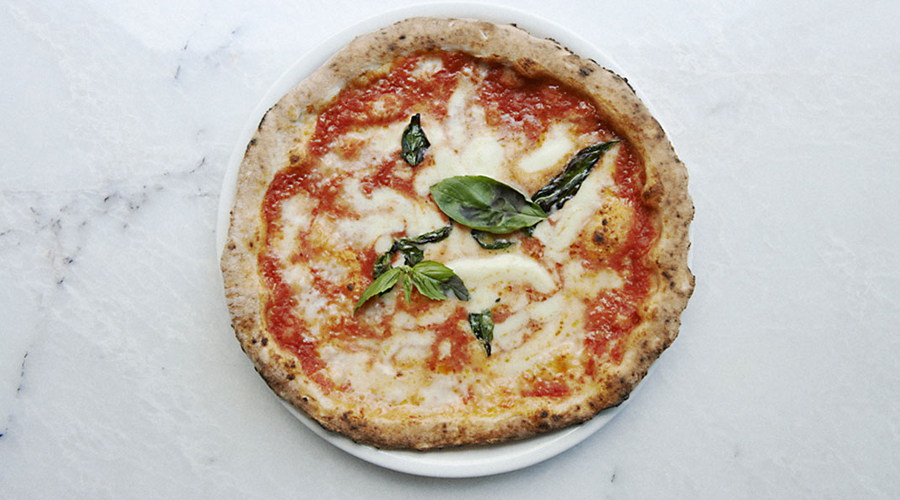 Da Orazio Pizza and Porchetta.
Bondi is the latest recipient of cool Italian cuisine with the residence of Maurice Terzani's formidable pizzeria.
Da Orazio Pizza and Prochetta
3/75-79 Hall St
Bondi

When restaurant industry stalwart Maurice Terzani opens a new joint, you're pretty much assured it's going to get a lot of attention. Long heralded as the king of cool Italian dining in Australia, with the likes of North Bondi Italian and Neild Avenue under his belt, Terzani's recent venture in the basement of a new building development in Bondi is drawing the crowds.
A slick industrial concrete festooned fit out is complemented somewhat surprisingly by the white painted tables and chairs that are reminiscent of what one might find in a small town Italy restaurant. The crowd is Bondi cool, but you're not here for them. What you're really here for is the utterly, indescribably exceptional Porchetta sandwich – an outrageously good hot sandwich oozing at it's very core with slow roasted, wood fired pork, grilled eggplant and crispy cos lettuce encased within the delectable confines of freshly baked pizza bread. Eating has never ever tasted so good. Trust me, you will not leave disappointed.
Tweet
Pin It