SOUTH AFRICA.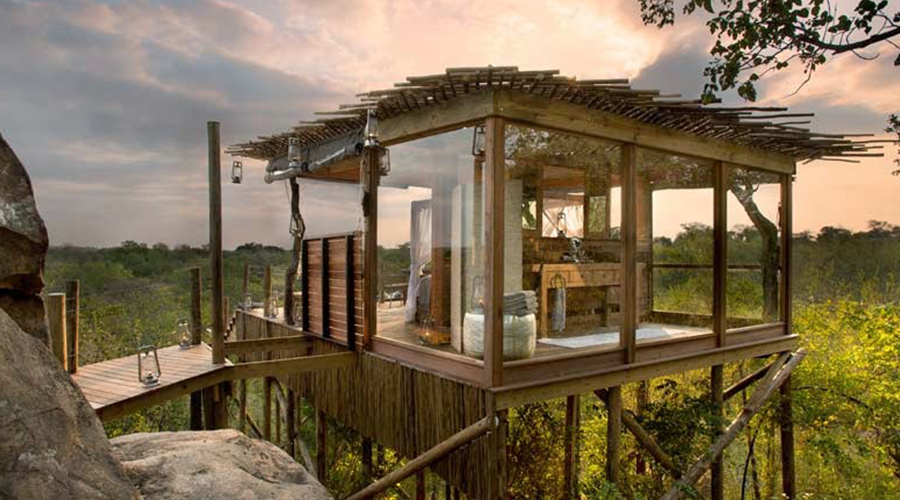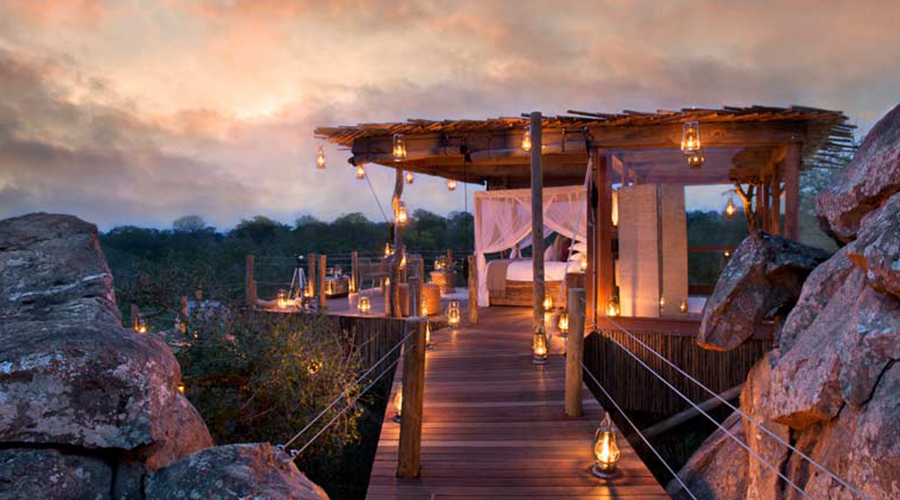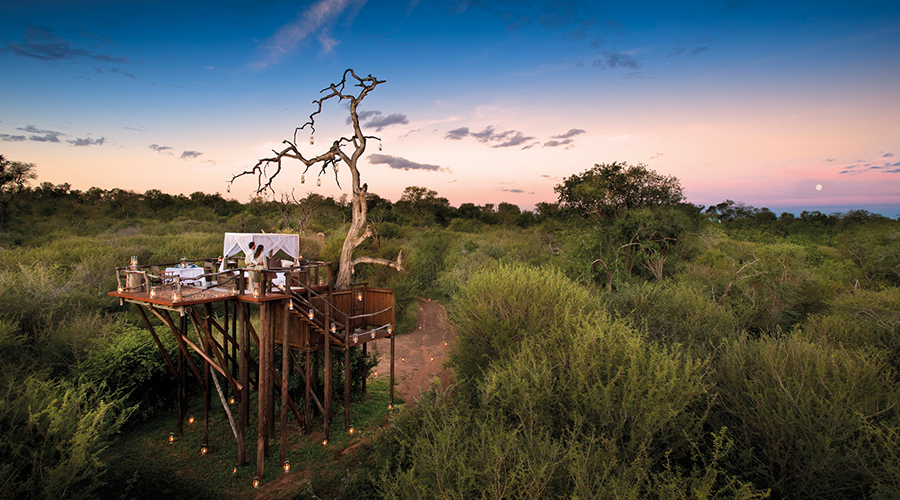 The Chalkley Treehouse.
A treetop retreat for adventurous souls.
The Chalkley Treehouse
Lion Sands Private Game Reserve
www.lionsands.com
Spotting one of Africa's Big Five roaming freely in the wild is one of life's bucket list experiences. Inspired by an effort to avoid any scary interactions with these wild predators while exploring amidst their habitat, Chalkley Treehouse founder, Guy Aubrey Chalkley, took refuge in a centuries-old leadwood tree. Now more than 80 years on, this and other trees present adventurous souls with the extraordinary experience of staying outdoors under the stars. The Chalkley's fourth generation family domain – the Lion Sands Game Reserve, comprises five luxury lodges and three tree houses that offer unique open-air accommodation, where the roar of a lion or African elephant sightings from the comfort and safety of your living quarters are common.
For a night to remember, you'll be dropped off at a tree house with only a two-way radio for communication, leaving nothing to distract from the beauty and energy of the South African wildlands stretching as far as the eye can see. Indulge in a lavish picnic while the African sun sets, before settling into a deliciously cosy bed for a night's sleep, exposed to the stars and surrounding wildlife. In true glamping style, you'll have all the comforts you'd expect of a five-star safari lodge, plus a few unique ones including a hot-water bottle, lanterns and mosquito repellent. Even the most fleeting of stays at this rare retreat, bordering the renowned Kruger National Park promise to leave you with life-long memories.
Tweet
Pin It