SINGAPORE.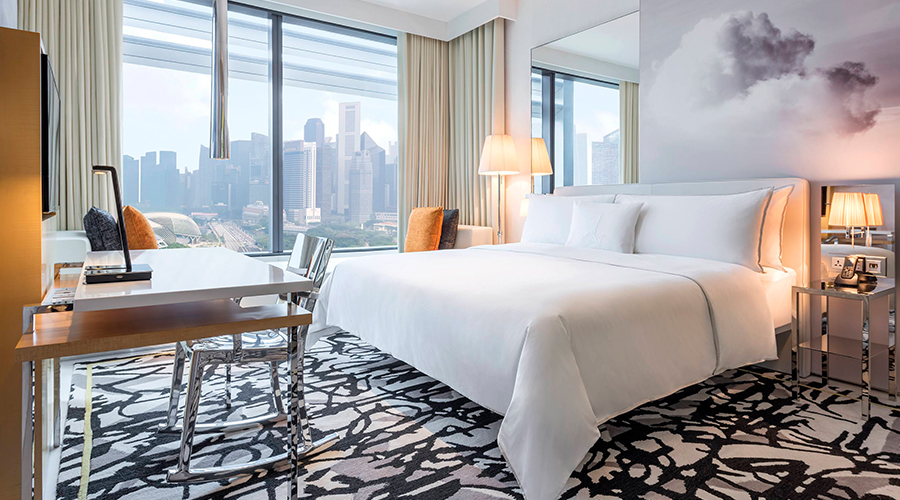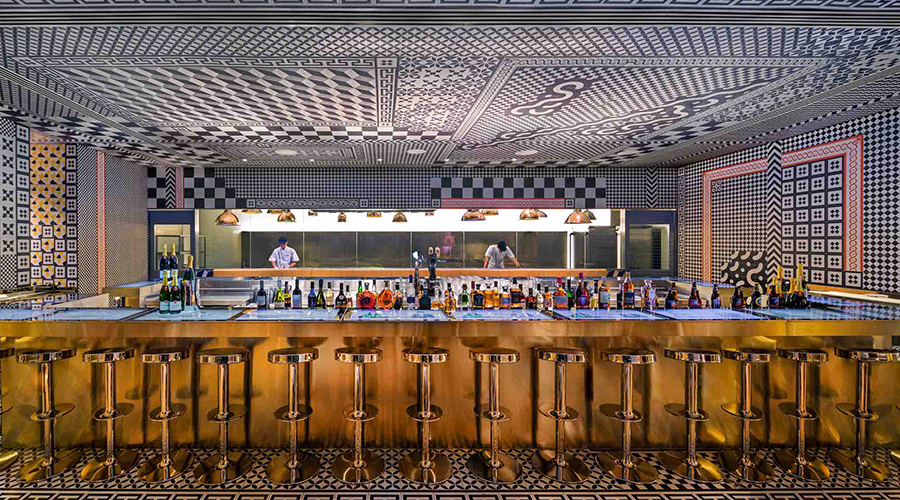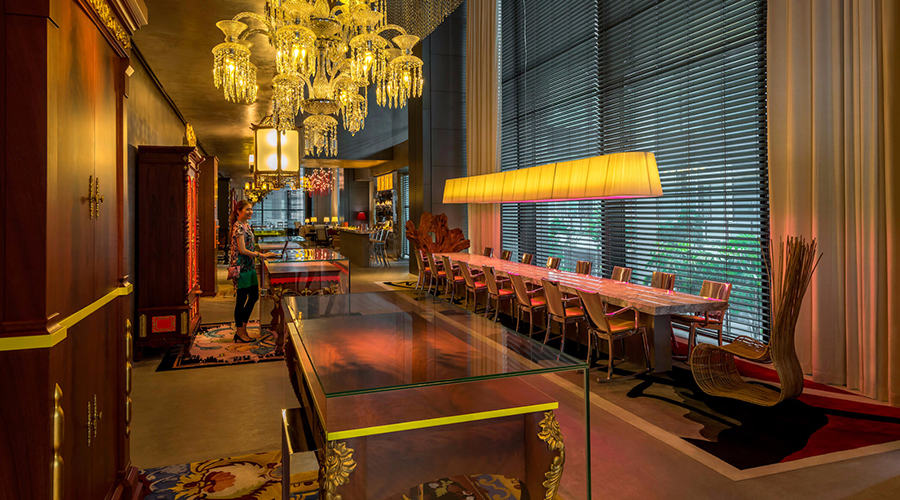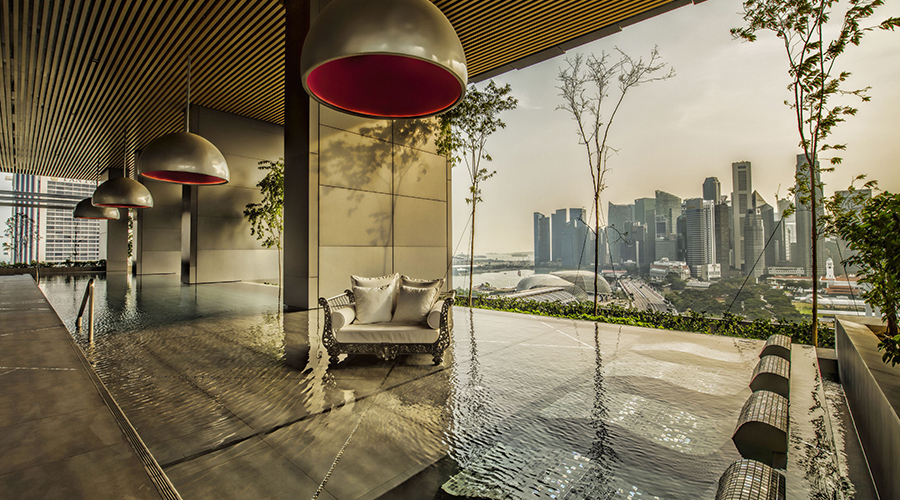 JW Marriot South Beach.
No expenses are spared when it comes to a stay at this newly minted JW Marriot.
JW Marriot South Beach
30 Beach Rd
+65 6818 1888
www.marriott.com
If there was one word we might use to describe this recently procured JW Marriot hotel, it would probably be 'jazzy' — but definitely in a good way. Having taken over what was formerly South Beach Hotel in late 2016, it has been transformed into one of those grand, extravagant and dependable hotels boasting no less than 634 rooms. With no expenses spared on the renovation front, guests are greeted by a seven-metre high video wall installation by South Korean artist Lee Lee Nam before heading to their rooms via elevators furnished with interactive wallpaper.
With nine restaurants (not all opened yet), an almost complete spa, a garden rooftop bar and a skyline pool the rivals that of the famous Marina Bay Sands —all spread across a cluster of three heritage buildings and two new hotel blocks — you'll barely want to leave the confines on the extensively accommodating address.
Tweet
Pin It