RIO DE JANEIRO.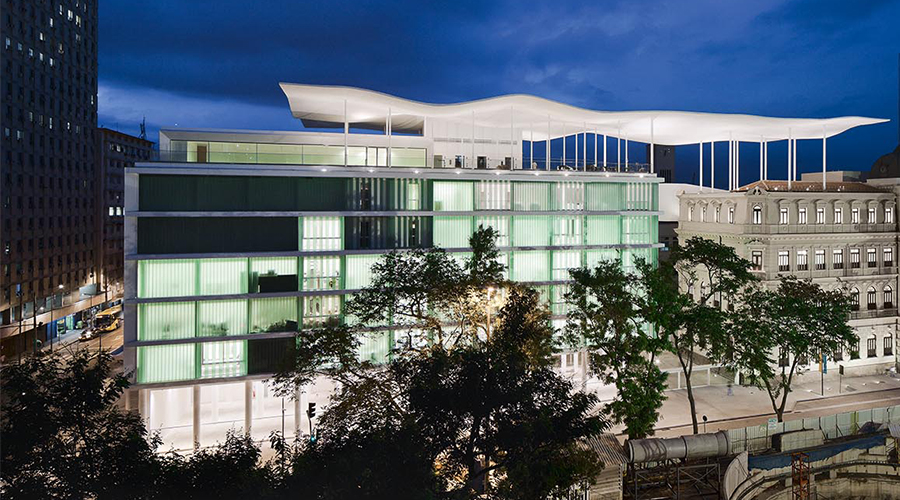 Museu De Arte Do Rio.
The old meets the new at this awe-inspiring modern art museum
Museu De Arte Do Rio
Praça Mauá, 5 - Centro
Rio de Janeiro
+55 21 3031-2741
www.museudeartedorio.org.br
In the perfect amalgamation of the old and the new, the city's newest art museum sees an easily 10th-century palace (Palacete Dom João) joined to a modern former police building via an undulating concrete roof. Its unique exterior is enough to lure you into the artistic talents that await inside, mostly comprising modern art.
Tweet
Pin It