QUEENSTOWN.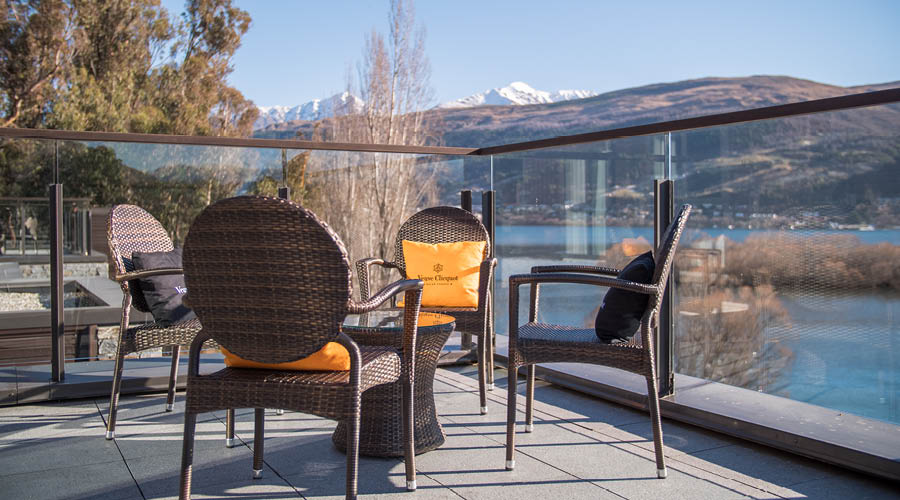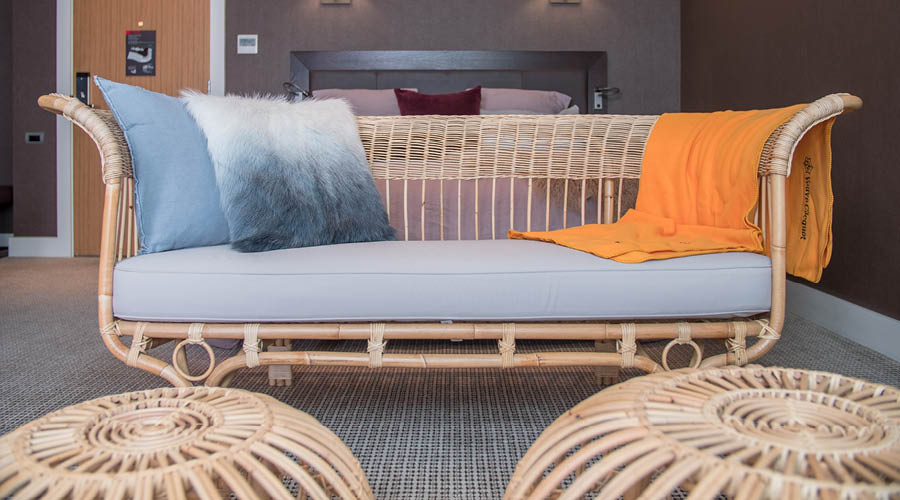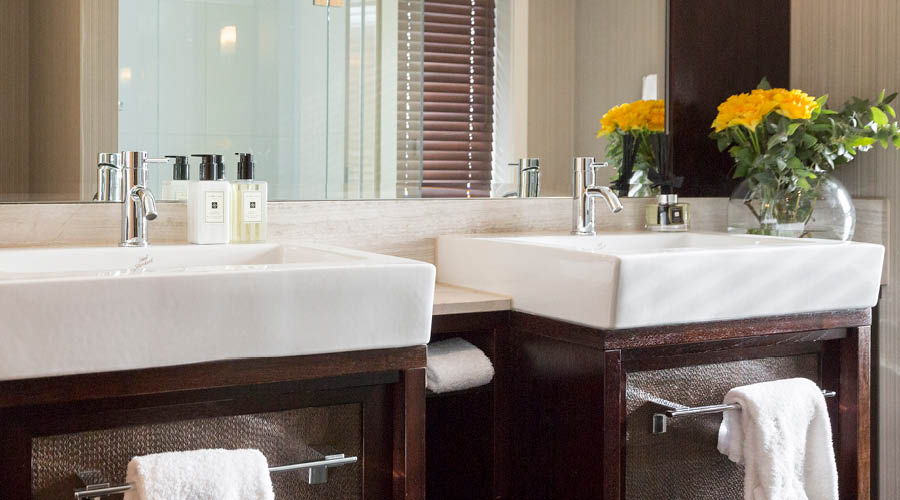 Hotel du Marc pop-up suite at the Hilton.
France's illustrious Hotel du Marc temporarily inspires Hilton Hotels & Resorts' luxury rooms.
Hilton Queenstown Resort & Spa
79 Peninsula Rd
Kawarau Village
Queenstown
www.hiltonhonors.com/hoteldumarc
Inspired by the famed, invitation-only Hotel du Marc — located in Neims, France, and once home to Madame Clicquot of Veuve Clicquot Champagne — Hilton Hotels & Resorts has just unveiled a series of three luxurious guest rooms including one at its Queenstown hotel. Designed to reflect the nuances of the revered French accommodation, the ephemeral project is a world-first, whereby Michelle Halford of The Design Chaser has used art and furniture, such as the beautiful Belladonna sofa (pictured), to observe an elegant aesthetic.
The experience continues with Champagne on arrival, exquisite food pairings available at the restaurant and further 'Clicquot twists' promised with any booking. The rooms capture a taste of French glamour, with one exception — there is no invitation required. Limited reservations are open through Hilton Hotels & Resorts, so we suggest you get on board with this fleeting opportunity to revel in the glamour of the grand Hotel du Marc.
Tweet
Pin It