QUEENSTOWN.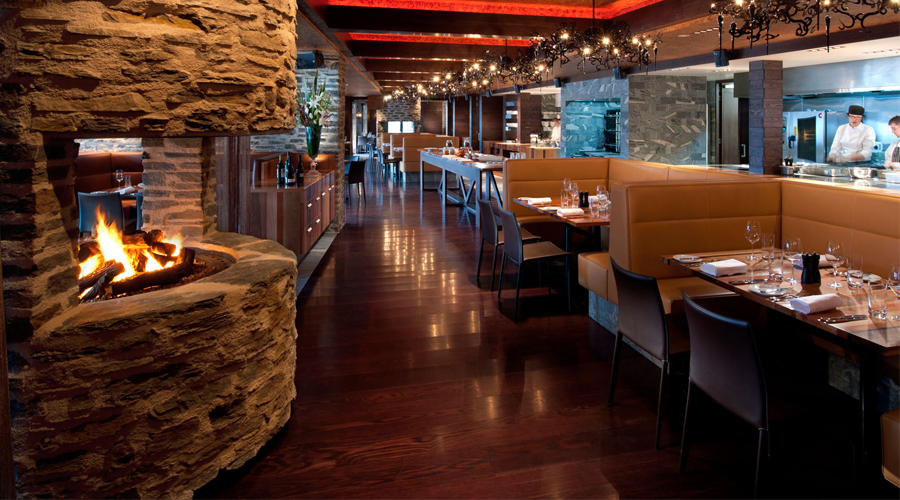 Wakatipu Grill.
Enjoy delicious fare lakeside at chef Peter Thornley's recently opened Wakatipu Grill.
Wakatipu Grill
The Hilton, Peninsula Road
Kelvin Heights, Queenstown-Lakes
(03) 450 9400
www.queenstownhilton.com
A little over 12 months ago Peter Thornley's Wakatipu Grill opened to great acclaim in the then new Hilton hotel complex at the Kelvin Heights end of Lake Wakatipu. Thornley is well known to many for his successful stints at the helm of both Bracu and Kermadec restaurants in Auckland. With a passion for embracing the locally available seasonal produce in the Central Otago area, Thornley has developed a menu that changes frequently and celebrates the abundance of produce in the area. Expect to enjoy pastry cigars filled with whipped goat's cheese and served with whitloof and beetroot or all day braised oxtail stew. Thornley is joined by pastry chef Brian Campbell, who was recently rated in the top 50 pastry chefs in the world. Together they serve deliciously memorable cuisine.
Tweet
Pin It