QUEENSTOWN.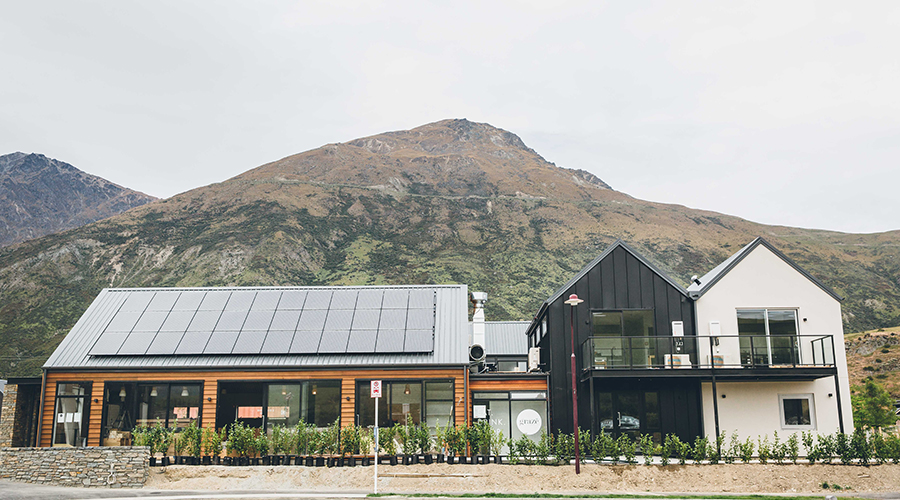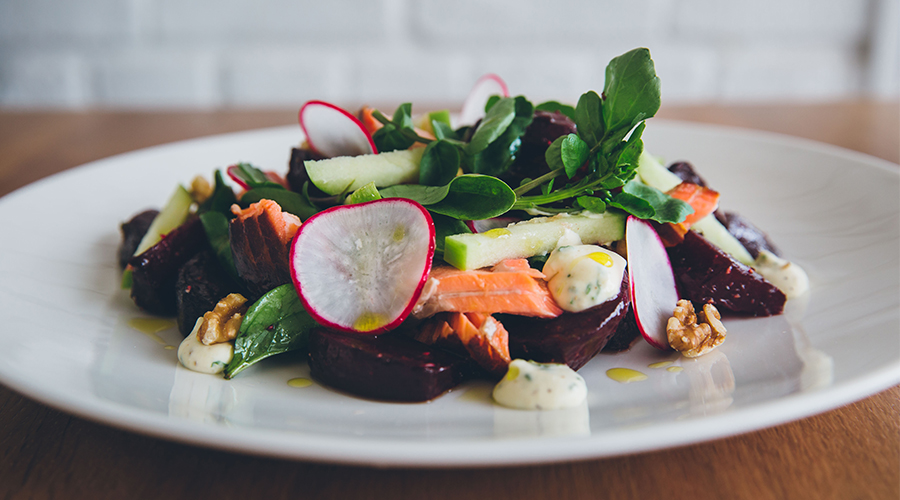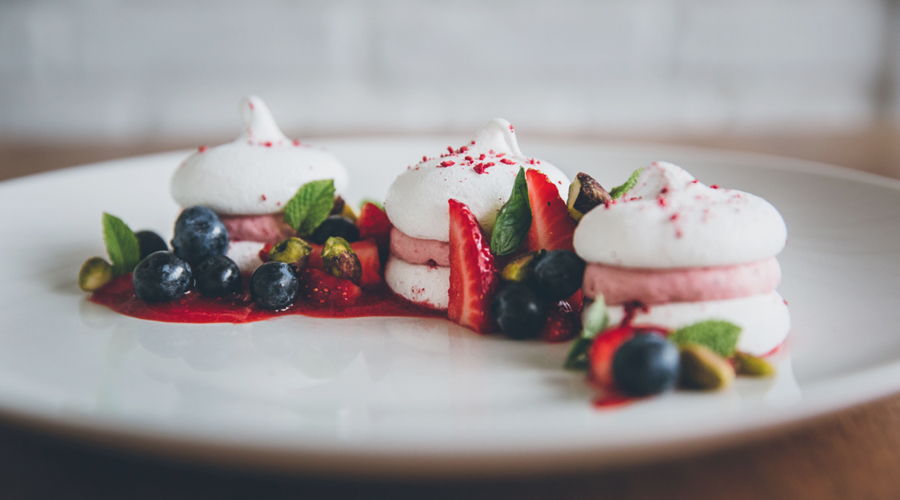 Grazë.
This Queenstown newcomer is a purpose-built foodie playground.
Grazë
1 Onslow Road, Lake Hayes Estate
Queenstown
www.grazenz.co.nz
A multi-faceted foodie destination nestled in the heart of Lake Hayes estate, this interlinking restaurant, boutique bar and grocer, complete with onsite micro brewery consistently pumping out new and interesting creations, is hard to beat. The space, brought to life by Paul Izzard Design is a testament to proprietors Hamish and Jana MacPherson's experience and passion in the industry – from the heated benches and ceiling-suspended fireplaces to keep punters cosy, to the wooden panels lining the bar sourced from the MacPherson family farm, to the freshly baked bread, cold-pressed juices and the many mouthwatering offerings streaming out of the kitchen morning, noon and night.
Leading the way in the kitchen is talented local chef Carl Veint (formerly Jack's Point Clubhouse Restaurant), the artist behind the smoked Stewart Island king salmon salad with beets, apple, walnut, lemon, cress and horseradish, finished with chive creme fraiche and for the saccharine-religious, the just-as-tasty-as-it-looks rosewater meringues with strawberry mousse, fresh berries, mint and pistachio.
Hoping to one day provide all the produce needed on-site, this sustainable space is already on its way to becoming a go-to space for locals and visitors alike to install themselves for the day, taking in the stunning views with a glass of something bubbly grasped firmly in hand.
Tweet
Pin It