PARIS.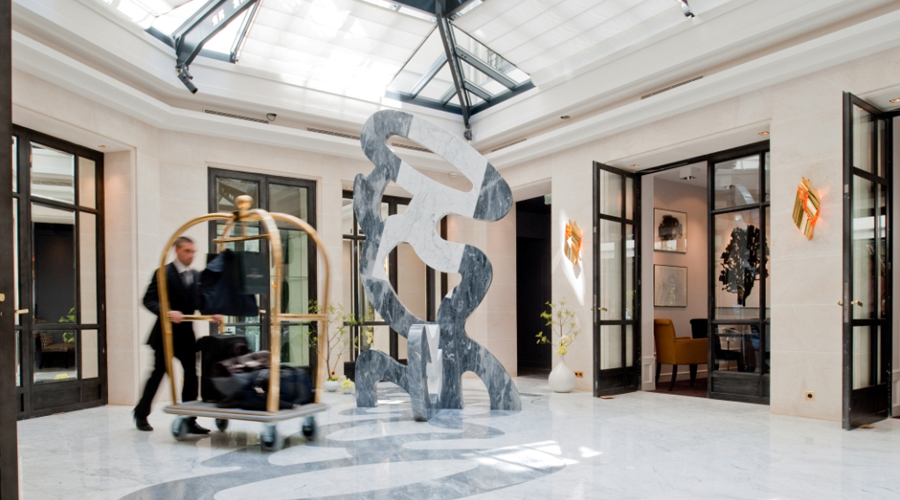 Le Burgundy.
For the dedicated fashionista, Le Burgundy is the perfect base to explore the famous Paris shopping district.
Le Burgundy
6 Rue Duphot
1st arrondissement
www.leburgundy.com
Home to some of the world's most prestigious luxury fashion brands, Paris is a shopaholic's haven. Visitors to Paris who are looking for their fashion retail fix generally head straight to the epi-centre of Parisian chic to the Faubourg-Saint Honoré district. And those truly dedicated to their cause will house themselves in one of the areas five star hotels.
Located just one block from the world famous Chanel headquarters on rue Cambon is the boutique hotel gem Le Burgundy. The modestly sized 59-room hotel recently reopened after an extensive renovation. Art is welcome theme throughout the hotel with original works, including a dramatic sculpture by Guy de Rougement taking pride of place in the hotel lobby. The hotel ambience is warm and inviting, its comtemporary interior doing wonders to make you feel at home.
Tweet
Pin It