PARIS.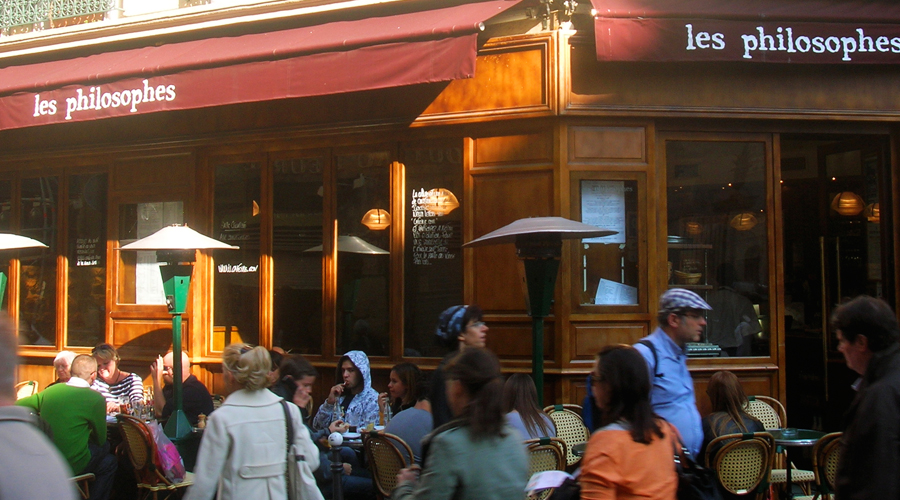 Café les Philosophes.
Whilst in Paris be sure to sit curbside at Café les Philosophes.
Café les Philosophes
28 Rue Vieille du Temple
4th arrondissement
+33 1 48 87 49 64

My favourite place in Paris to sit and watch civilisation unfold. Be sure to get a table outside and spend the afternoon or evening lazily watching the comings and goings in the colourful Marais district. The quality of the food never falters here and the duck is the same every time. Excellent. 
Tweet
Pin It