NEW YORK.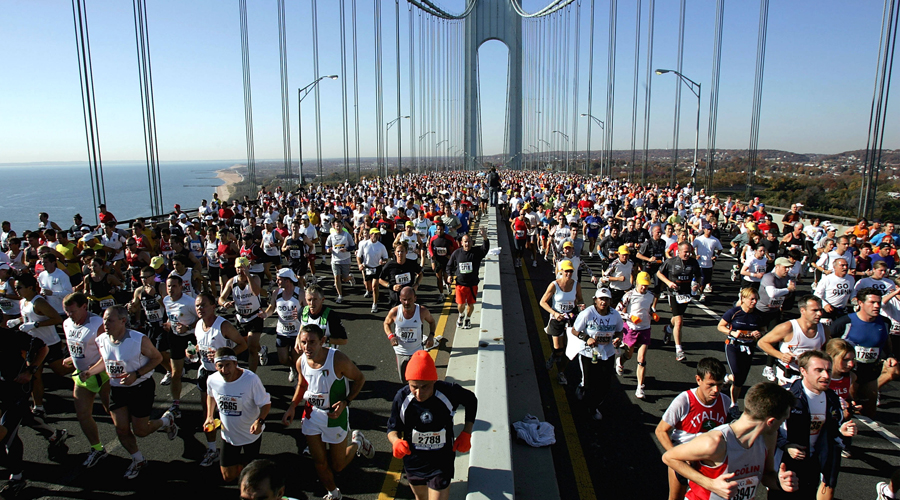 New York City Marathon.
The ultimate goal for any marathon aficionado also doubles as a must-see tourist attraction.
NYC Marathon
www.nycmarathon.org
Each year, on the first Sunday in November, honking traffic gives way to 45,000 runners hoofing through streets of New York to compete in one of the world's most famous foot races. New Zealand has held a prestigious place in the history of the event ever since the multi-distance maestro Rod Dixon won the 1983 marathon in dramatic fashion. After stalking the leader for nearly ten kilometres, Dixon finally overhauled him with 400 meters to go, then held on, blasting through the finish line, arms raised to the sky, then falling to his knees to pope-kiss the ground while the second place runner collapsed in agony behind him. My ambitions for the 2013 race are more modest. I'll be happy to get a spot on the starting line, and I'll be enjoying the unique view it affords of the five boroughs. Aside from the marathon, New York is a surprisingly runner-friendly city. It's full of green spaces and pedestrian boulevards that offer great views of the famous skyline.
Tweet
Pin It