MELBOURNE.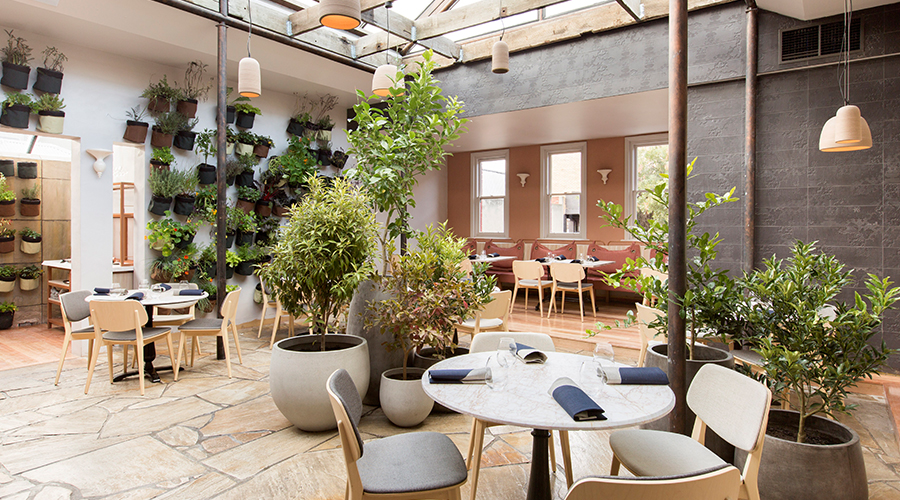 LÛMÉ.
A swish new fine dining restaurant has opened in South Melbourne.
LÛMÉ
226 Coventry Street
South Melbourne
+61 3 9690 0185
www.restaurantlume.com
The vision for this notable newcomer to the Melbourne dining scene is clear: the restaurateurs want Lûmé to be a world-class institution, and they're not shy to admit they have Noma – or at least the World's Top 50 Restaurants list in their sights. With this lofty goal, Shaun Quade (Royal Mail Hotel), John Paul Fiechtner (Paris' achingly hip Le Chateaubriand and Hong Kong's Bo Innovation) together with sommelier Sally Humble took over their Coventry Street site in South Melbourne, augmenting the city's true fine dining scene in the process. With no signs of its past life as a cabaret bar, the freshly minted interior is clean and contemporary with a glass roof affording plenty of natural light. The menu takes the form of a 15-course degustation that's a wild, challenging, technique-driven ride that is forging a new culinary frontier. Further enhancing the food, Humble's wine pairings are described as 'equal parts eclectic, extensive and eccentric'. Accepting bookings up to sixty days in advance, you'd be wise to secure a table for an experience that raises the gastronomic bar.
Tweet
Pin It