LOS ANGELES.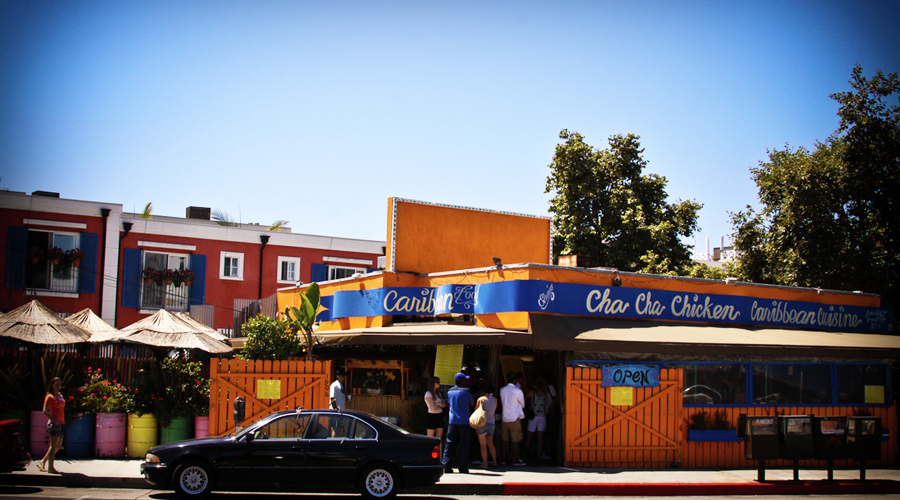 Cha Cha Chicken.
A colourful beach shack housing a Caribbean spice sensation, right in the heart of Santa Monica.
Cha Cha Chicken
1906 Ocean Ave
Santa Monica
www.chachachicken.com
Cha Cha Chicken is a hoot. This kitsch Caribbean hut does fried bird any which way, with a special emphasis on coconut chicken. Located close to the Santa Monica Pier, the super relaxed vibe along with BYOB and outdoor seating makes this place a great way to start an evening out with larger groups.
Tweet
Pin It