LONDON.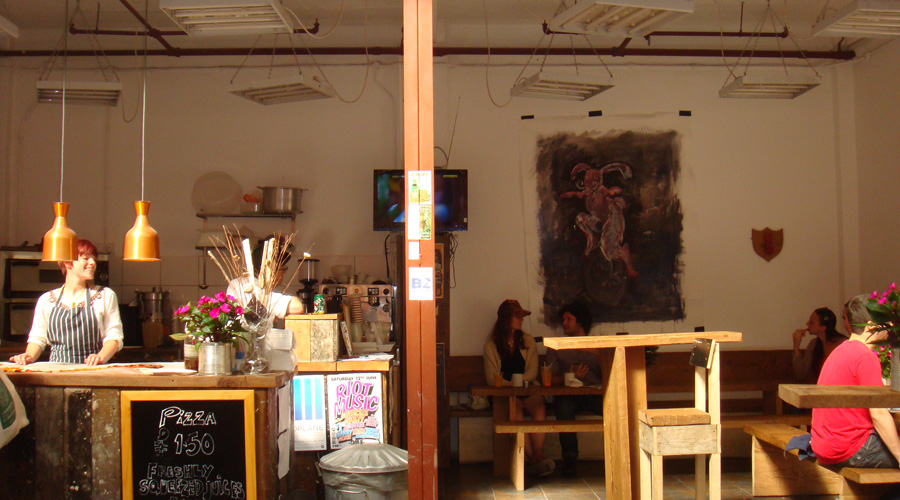 The Agile Rabbit.
This simple pizzeria is one of those treasures that you visit once and with food so good its entices you to go back.
The Agile Rabbit
24 Coldharbour Lane, Brixton Village
Brixton


(+44) 20 7738 7646
http://www.facebook.com/pages/The-Agile-Rabbit
This has got to be the best pizza on offer in London.  This place is often overshadowed by the nearby 'Franco Manca' – which since appearing in TimeOut magazine, now has one hour cues out front.  The Agile Rabbit remains relatively unknown. The pizza is brilliant. Made with simple ingredients and fresh produce, the pizzas are served on a sheet of cooking paper and are best eaten with a glass of homemade Apple Cider. The décor is cluttered and rustic. Wood bench seating, a wall of painted paper plates drawn by local children.  Good honest food in a disarmingly charming setting.
Tweet
Pin It