LONDON.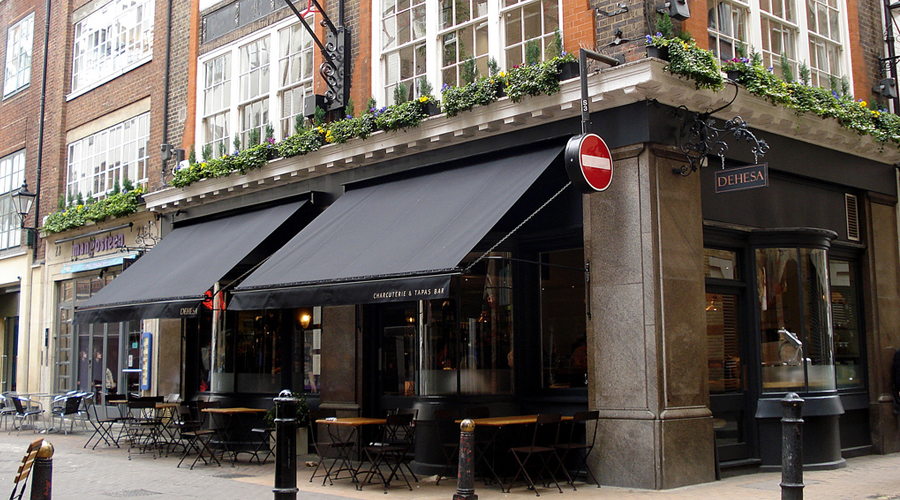 Dehesa – Charcuterie and Tapas Bar.
Named after a unique woodland area in Spain, Dehesa serves appetising Spanish and Italian influenced tapas and wine.
Dehesa
25 Ganton Street
Soho
(+44) 20 7494 4170
www.dehesa.co.uk
A tiny restaurant just off the famous Carnaby Street.  Good luck getting a table here as this is one popular little eatery and for a good reason.  They serve a scrummy mix of Spanish and Italian charcuterie and a great selection of fine wines.  The décor is quite swanky with a mixture of informal high bench tables and informal low bench tables overlooking the busy street with a more formal dining area to the rear.  It's slick and sophisticated with a rustic twist. A large wooden counter always displays a large leg of the most divine prosciutto and cured meats.
Tweet
Pin It