BALI.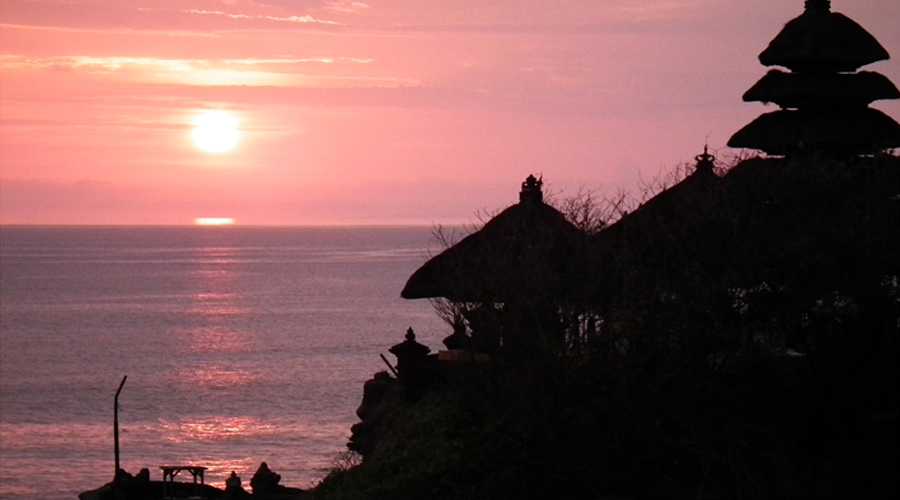 Tanah Lot, Beraban.
A visit to this Balinese ocean-front temple at sunset is an absolute must when visiting Bali.
Tanah Lot, Beraban
Beraban Village, Kediri
Tabanan
www.tanahlot.net/home
One of my favourite places to soak up the soul of Bali is the stunning Tanah Lot Temple. It is perched in the ocean on a rocky outcrop that has been shaped by the waves over the years. The temple's resident priests bless you with holy water from a fresh water stream that runs past the temple. If you can, visit at sunset when the golden red skies frame the temple. It evokes the mysticism and serenity that makes Bali truly unique.
Tweet
Pin It