BALI.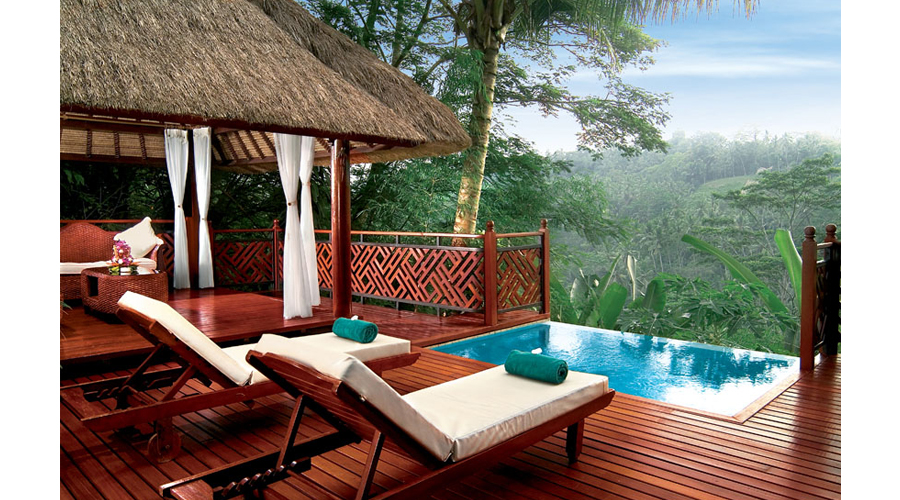 Kupu Kupu Barong.
Leafy and lush, this five-star retreat is a tropical paradise in the heart of Bali.
Kupu Kupu Barong
Jalan Raya Kedewatan 2
Ubud
(+62) 36 197 5478
www.kupubarongubud.com
I stumbled upon Kupu Kupu Barong while searching for a cold drink on a searing hot day. It ended up being the best iced coffee I've ever had in the most romantic setting I've ever seen. Cocooned in lush tropical gardens overlooking the mighty Ayung River, this idyllic retreat is where Mick Jagger and Jerry Hall got married. When I told the staff I was a bit of a Stones' fan, they showed me the suite where Mick and Jerry honeymooned! Kupu Kupu Barong also has one of the most unique spas I've seen, nestled in the topmost branches of an enormous old mango tree. Divine.

Tweet
Pin It