ADELAIDE.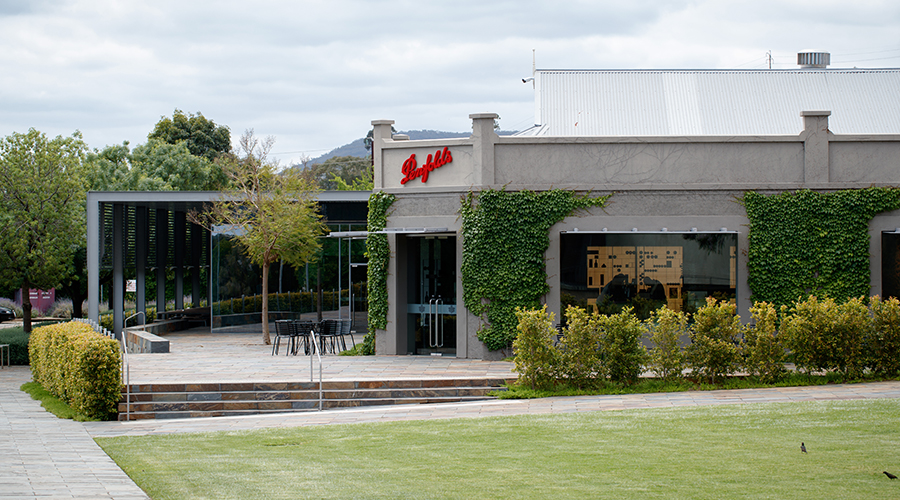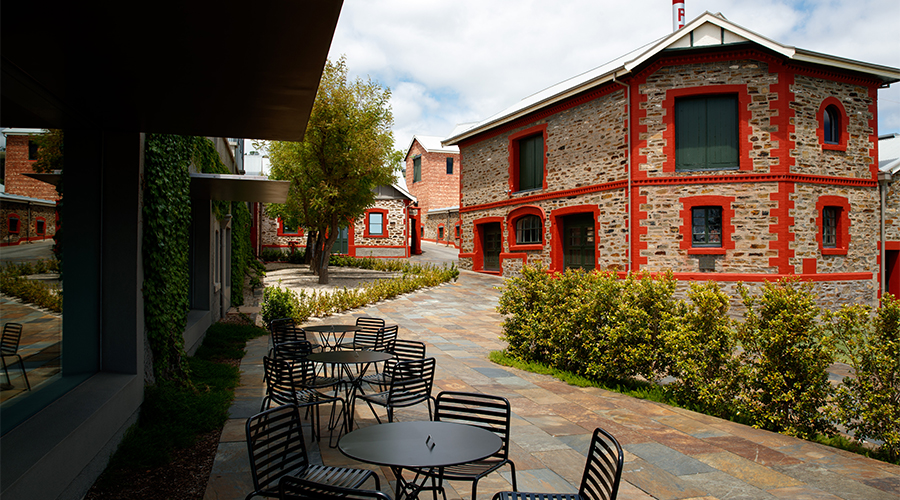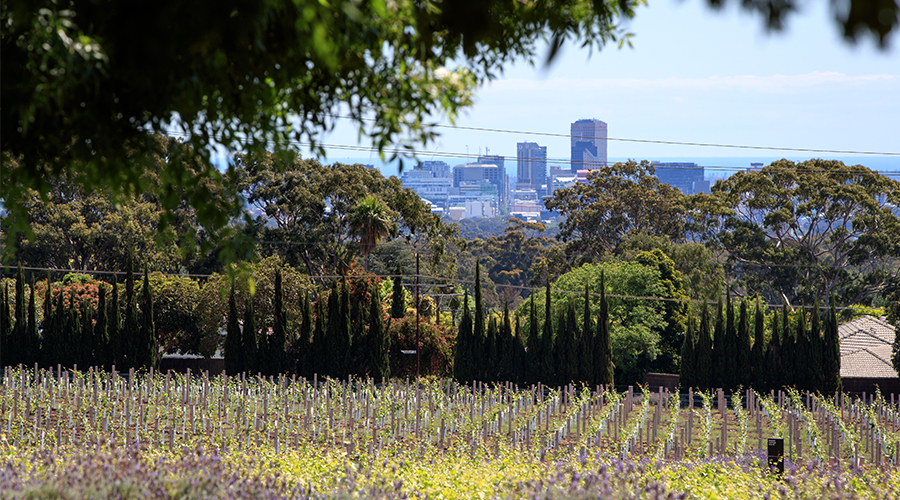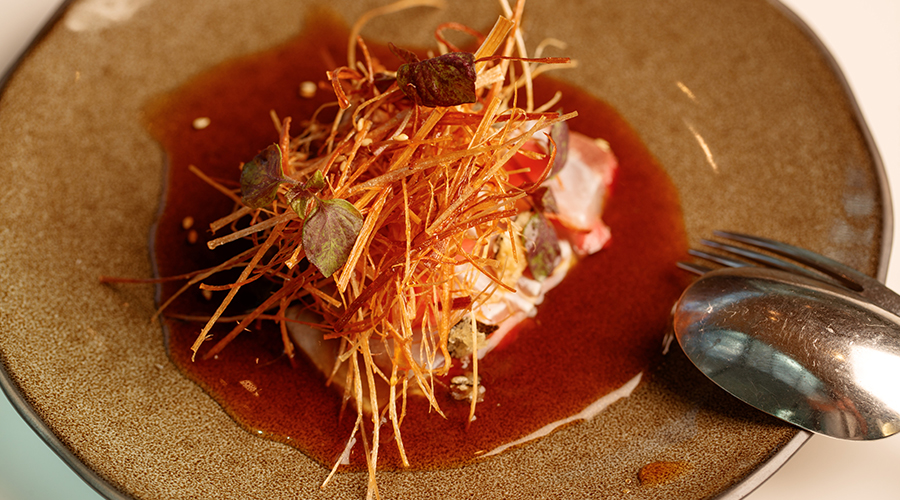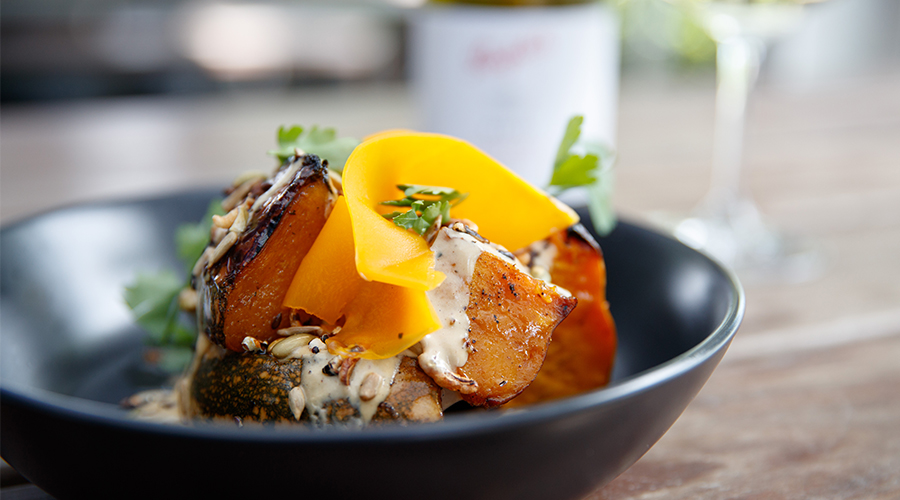 Penfolds Magill Estate.
This eye-opening, sense-awakening, bucket list destination is much closer than you might think.
Magill Estate
78 Penfold Rd
Magill
www.penfolds.com
It might be unfairly compared to the country's alluringly large and cultured cities, but Adelaide is an unsung hero of Australian tourism. It didn't take much to discover as much on our two-day jaunt across the ditch. Disembarking the plane, I was confronted with the balmy Mediterranean climate locals claim as being the best in the world, one where spring might see you swanning around in the mid-20s and summer sits around the low 30°C heat, sans humidity (hence, the great wine). Conditions don't get much better for sitting back and sampling the region's varietals, which is why our group hightailed it to what is largely considered the most important and historically significant winery in the country, let alone the region.
The handsome property is home to the antiquitous Penfolds Grange Cottage, the original home of Penfolds founder Dr Christopher Rawson Penfold and his wife, Mary Penfold, as well as the original tunnels and production facilities. Inside, great big concrete containers have seen over 170 years of winemaking from 1844 to the present. It doesn't take much to figure out why the place is a mecca for food and wine enthusiasts, especially with the seamless way it marries Penfolds palpable origin story with the wine brand's distinctly progressive directive.
Revamped in 2015 by Architects Denton Corker Marshall, the Cellar Door stands out as a slick space where visitors can sample the goods, either at the counter or in an official wine tasting room. Here, you can pore over a full catalogue of  Grange releases, from 1951 through to 2013 with the majority signed by Schubert himself. Our tour of the cellar revealed an incredible space — often used for private events — and one of the secret hiding spots used by Schubert for the 'hidden' vintages of 1957, 1958 and 1959.
Furthermore, various objects of magnificence are on display — treasures that have, over the years, celebrated Penfolds outstanding vintages and varietals. One example is the extravagant, glass-blown ampoule that houses the rare 2004 Kalimna Block 42 Cabernet Sauvignon. Only 12 were ever made — the other 11 sold for NZ$177,000 a piece. There is also an impressively large Saint-Louis crystal decanter, designed to hold the contents of an imperial bottle (six litres).
Off to the side, overlooking the rolling vineyard, the light-filled Magill Estate Kitchen is an inviting space to sit down to a relaxed lunch of contemporary Australian cuisine. While tasting our way through plates of beef tartare, duck croquettes, cured kingfish, fire roasted pumpkin and salt baked celeriac, we were privy to sampling several wines from the Cellar Reserve Range. Available only in Australia, the boutique sub-brand comprises a number of crisp whites (our favourite being the exotic Fiano), and reds including a playful Tempranillo and Sangiovese.
A short distance from the Cellar Door, in a building reminiscent of Mies van der Rohe's Barcelona Pavilion, an exceptionally elevated dining experience awaited at Magill Estate Restaurant. Positioned toward the blazing orange horizon of Adelaide at dusk, I could immediately comprehend its standing as the highest-ranked South Australian establishment in a recent list of Australia's top 100 restaurants. Here, renowned chef Scott Huggins crafts impeccable nine-course degustation menus using locally sourced ingredients — a sensory overload on their own — that are still subtle enough to showcase the characteristics of the matched wines.
Commencing with awe-inspiring hors-d'oeuvres, and progressing through the various courses with a new wine match, each rarer than the last, a heady dessert accompanied by a glass of Penfolds Great Grandfather Tawny was where we called it a day. It was time to leave, but not without reflecting on the sense of having witnessed something truly special. Only a four-hour flight from Auckland, this eye-opening, sense-awakening, bucket list destination is much closer than you might think.
Tweet
Pin It